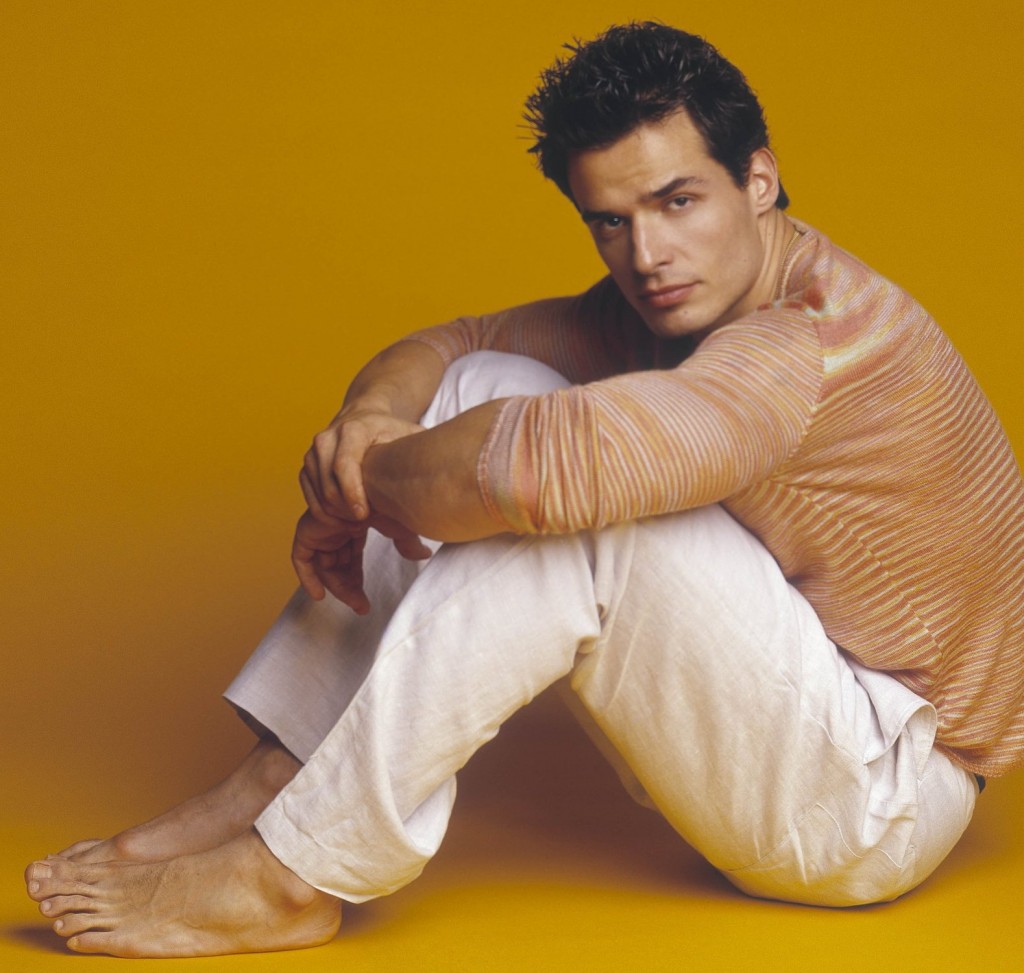 Antonio Sabato Jr was born in Rome, Italy, and moved to Beverly Hills when he was 12 years old. His father, Antonio Sabato Sr., was a movie star by his own right, having enjoyed roles in several blockbuster movies, including Grand Prix (1966), also starring James Gardner and Yves Montand. Antonio began his climb to stardom as a Calvin Klein model and a popular character on the daytime soaps. He's made several prime time appearances on television shows, including Melrose Place, Ally McBeal, Earth 2, Charmed, Ugly Betty, Bones, My Antonio, and the film, The Big Hit (1998). Currently, you can catch him on the television show, Dancing With the Stars, with partner Cheryl Burke.
However, when you step behind the screen, you would see that Antonio is just your typical guy. He is a huge Formula One fan, and has held a professional racing license since 2001. It should come as no surprise that he also enjoys tinkering with his cars to make them faster, louder, and harder to miss on the street. He is also grateful for having enjoyed such a long-lasting career. He is proud of his two kids (Jack Antonio and Mina Bree), and he seems to enjoy talking about his family, life, and loves if you give him the stage to do it from.
Lights… Camera… Action.
Just Amorous: What have you been up to, Antonio?
Antonio Sabato Jr: I've opened a production company in Italy to start making some films. One of them that I was able to get the rights for is a western movie that my father did in 1968. It is called Hate for Hate, and was released by MGM. It was a spaghetti western. I just thought that westerns are about to come back, and that is a good way for me to produce a western, co produced with an Italian company. But first I needed to get the rights for this particular story. Mission accomplished. Now a lot of projects are coming my way. Everything just started pumping up about a week ago, so I am kind of in limbo as far as what projects I'm going to be doing.
JA: What are your favorite characters to portray?
ASJ: I am just fortunate to be working. I enjoy every character I play. I think that if I had to pick one, the bad guy is more interesting. I love playing bad guys. That's what people tell me, that I usually play them a lot better than the good guy, so I take it as a compliment. I enjoy playing bad guys for sure. When you start a project and you get inside the character you've got to love it, and you've got to love the person you're playing either way. I enjoy what I do, I am very fortunate.
JA: How do you prepare for a role?
ASJ: The more preparation, the more history you can build with the character. It all depends on the particular character, who he is, the background. What kind of life he's had. You've got to get inside his head. I would dive in, but I would dive in after preparing myself. Reading about him. It all depends on who I'm playing. Sometimes you don't have a lot of time, so you have to do what you can. Sometimes you get a movie and you have to start the next week.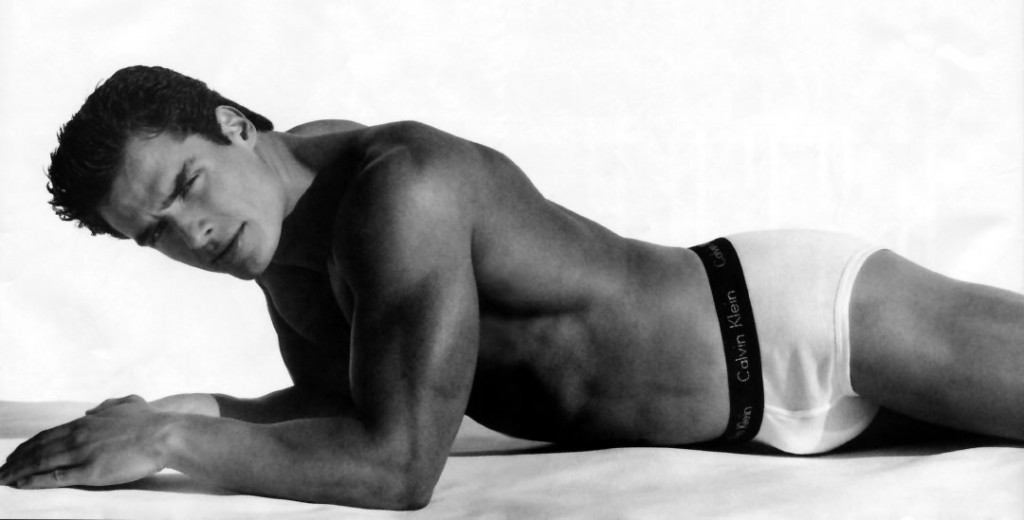 JA: Is there a role you haven't tackled that you would like to?
ASJ: I have always been a passionate fan of western movies. I grew up watching them, and I enjoy them, so I am kind of glad that they are bringing the westerns back. I always thought they'd be back relatively quickly, and there you go, now they're doing them. I would enjoy playing a western, just riding horses everyday, and being up there in a western town. The whole thing that goes with it would be pretty cool.
JA: Do you ride horses a lot?
ASJ: My daughter has taught me. She is a lot better than I am. She has been riding since she was three years old. I take her horseback riding, so she is teaching me. I took lessons growing up and have been riding my whole life, but nothing like my daughter, she is phenomenal.
JA: What is the story behind Enzo Ferrari giving your father Ferrari's to drive on occasion?
ASJ: My father was in the greatest formula race car movie of all time, called Grand Prix. The movie was made in 1966, directed by John Frankenheimer, starring James Gardner, Yves Montand, and my dad as well, Antonio Sabatos Sr. He played an Italian driver, Nino Barlini. He drove for the Ferrari team next to Yves Montand, driving the other Ferrari. The movie became so successful, and my father became a huge star over night. The movie won three academy awards. It is just the best race car movie of all time. Even Le Mans with Steve McQueen doesn't touch it. This movie was a blockbuster. It was the biggest movie at the time, and is still a classic. Anybody who knows about racing, knows about this film, and so basically from that moment on he became close friends with Enzo, and he started only driving Ferrari's. It's in our passion, it's in our blood. Me and my father, my whole family, and my uncle as well, and my cousin, we watch Formula One, we have been to a lot of the race tracks and race events since I was young enough to remember, and we love it. We are probably the biggest Formula One fans of all time.
So, going back to the Enzo story, my father would go to and they would send him cars. At the time when Enzo was alive, he would spend a lot of time with him. There were a lot of stories about this man and the whole factory. My dad use to go there all the time. That was a different time. You could buy a Ferrari for five grand. Now you can buy one, especially those, for about a million and a half.
JA: Did you ever get to go to the factory?
ASJ: I was too young to remember, but I always wanted to go. I have been to the Porsche factory, since I have been associated with them. I became a passionate fan of Porsche growing up as well.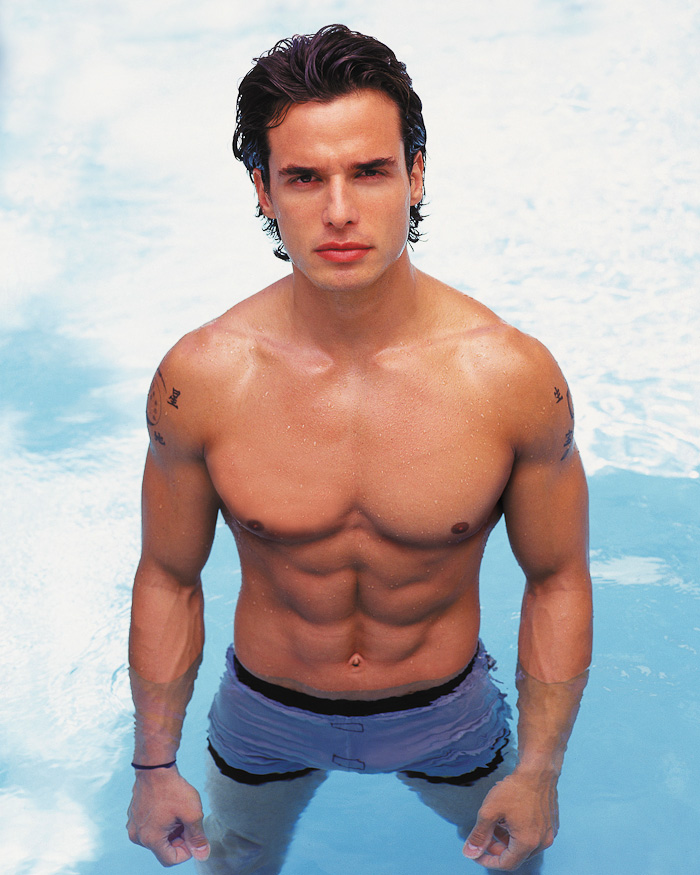 JA: If you had a choice between Porsche and Ferrari, what would it be?
ASJ: If I had the choice between the two it would be a hard one. I know both companies and I admire both of them. I can't tell you which one, I would probably just have both (laughs).
JA: Did you and your father ever do a project together.
ASJ: Not yet. My father has got a few scripts that he wrote about racing that are quite good. We never had the time, but we go to the track a lot and jump in some car and race around the track, so we have a good time. It is in our DNA.
JA: Do you have a couple favorite cars in your personal collection?
ASJ: I have a Porsche Carrera 996 convertible that I really enjoy. It is just a great car. It is a 3.4-liter that I've worked on. It is just easy to drive, a lot of performance, and you can drive it everyday. I worked on all my cars. I do stuff like LED's and HID kits, and I do performance packages. I like the car to look really cool and classic, and all done by me. All my cars have some touch.
JA: Do you still own that custom made batman Harley?
ASJ: Yeah, it was yellow. That is the same bike that I have now, but now it is all black.
JA: You are also a professional racer, correct?
ASJ: I turned pro in 2001. I have been racing ever since.
JA: Do you have a favorite race story you could share?
ASJ: In 2002, my first race in Indianapolis. I did not have that much racing experience and I remember jumping into a cop car, which was a GT3 cop car. It was an almost 500 horsepower race car, and I remember just sitting there on the straight away on the start/finish line, and the lights going from red to green, and I remember just how excited I was to be racing against professional race car drivers. I didn't have any type of experience like these guys had, and I was able to finish. I was able not to crash, and I was able to keep up with some of the guys, and finish in the top 20. I remember that very clearly and I can't wait to do it again.
JA: What about racing draws you to it and what is the most difficult part?
ASJ: What draws me to it is like the environment you grow up in. It is in my family. Racing is part of my DNA, my family, my upbringing. I love everything about cars. I grew up with cars around me–sports cars, Ferrari's and Porsche's.
Everything is hard about it. It is physically hard. It is enduring. The concentration level has to be really high. At the same time you have to have a certain type of calmness about it because you don't want to make mistakes. It is physical, it's mental, but I love it. Once you are in the car you just let everything go and do what you're supposed to do. Learn from your mistakes, from your crashes, and from the things that didn't go your way—racing is always full of surprises, and it doesn't go your way 100 percent, but as long as you finish the race and you learn from it, that's where I'm at. I want to become a better race car driver, and it takes time and experience. The more you are behind the wheel of a car, the better you get. It is like anything else. It is like working out, going to the gym, or whatever. So that is why I try to go to the race track as much as I can.
JA: Have you ever crashed?
ASJ: I've had some bad crashes. I've hit the walls and other cars, and you kind of walk away and learn from them, and you know what happened, and then you just let go and never look back.
JA: How do you not let that affect you?
ASJ: Well, you're always going to go there no matter what. I think that if you love it so much, you kind of move on. That is the philosophy that I have. You move on and never look back with anything. I have been fortunate not to have been in anything major. I am still intact and everything, but with motor racing you never know.
JA: As we wrap things up, is there anything else you'd like to say to your fans?
ASJ: I really want to say my thanks them and how well respected they are. I wish everyone in the world was like them, because they are just really positive people. Thank you very much.