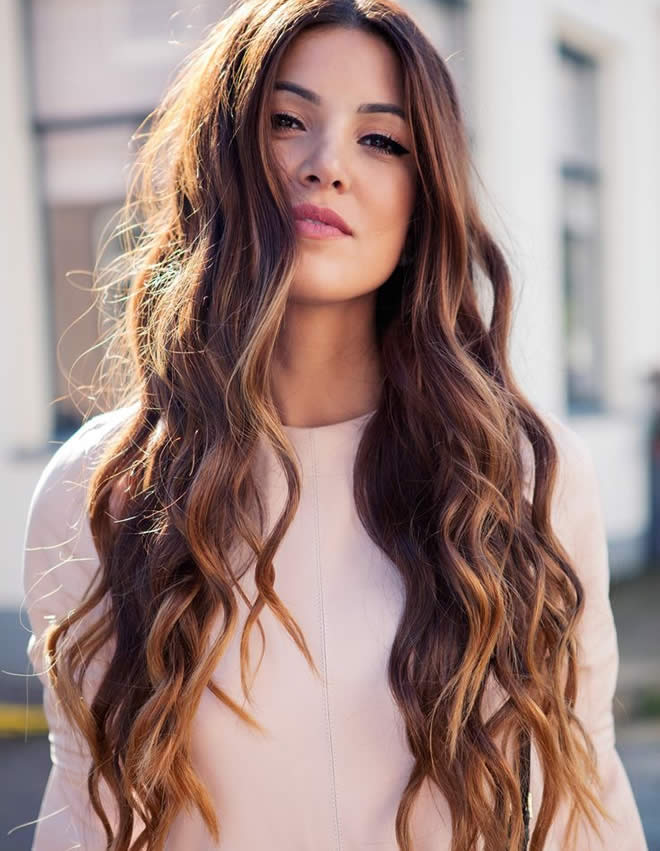 If you're looking for insider tips on how to get beautiful hair, whether your envious of Rapunzel or A-list celebrities, we have the tips and tricks to the thick, shiny, full and bouncy hair you've dreamed of.
There's a number of things that can play a part in the overall health of your hair, like emotional stress, season, hormonal imbalances, nutritional deficiencies, pollution, allergies, use of wrong hair care products, poor hair care routine, and heredity to name a few. Expensive products and treatments aren't always the solution, but knowledge and follow through are. These are some of the best time tested tips and tricks to beautiful hair.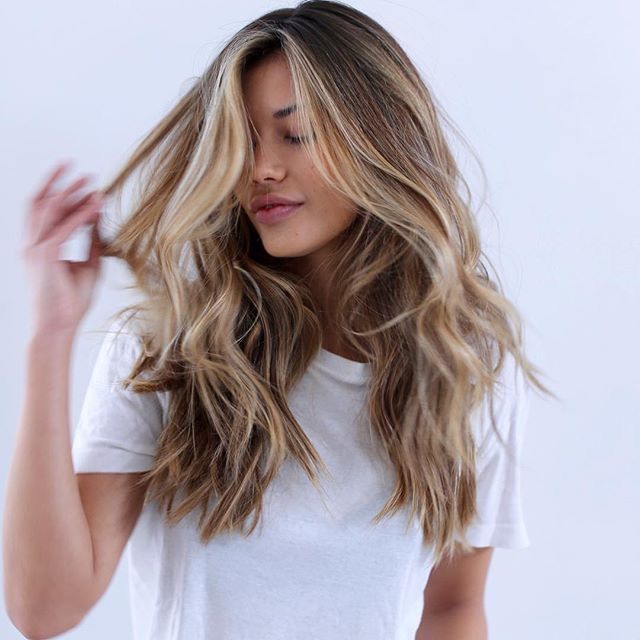 Protect Your Hair
Exposure to excessive heat, including the sun, is a sure fire way to frizziness. Be sure to cover up with a hat, scarf, hoodie or umbrella when outside during the Spring and Summer. During the Fall and Winter months, dryness is the enemy and the best protection is using a conditioner or styling aids with a layer of built in protection, such as Beauty Protector Detangling Spray. During any season you will also want to watch out for dirt and pollution, which can lead to build up and drying your hair out.
Use a (Paired) Shampoo & Conditioner
You'll get better results if you use product from the same line when it comes to shampoo and conditioner. They're usually made for a specific hair type and purpose, so be sure to use as intended and pair them up. For instance, Paul Mitchell makes a fantastic anti-frizz shampoo and conditioner for damaged or damage-prone hair, and Pureology has a tried and true system for dry and color-treated hair called their hydrate shampoo and conditioner.
Avoid Heat
When you use high heat on your hair, whether it's a blow dryer, flat iron or something else, it strips moisture and makes it dry and frizzy. While lots of us can't do without, do what you can to avoid these to retain moisture and keep it looking healthy. This also means to keep the water cool in the shower when washing your hair too.
Bedtime
To avoid a frizzy mess, use a loose braid at bedtime. A side braid is your best bet. This helps to keep it from getting tangled and full of knots, which can mean over brushing to de-tangle in the morning, and unnecessary pulling that can contribute to hair falling out. Also, if you sleep on satin pillow covers it can reduce breakage due to friction. Material like cotton and some synthetics can dish out quite a rough texture to delicate hair.
Dry With Caution
It's always best to pat your hair rather than rub, as this is more likely to break the hair, and sometimes cause split ends.
Avoid Teasing
Everyone wants a bit of volume, but teasing your hair overtime will tend to ruin its texture.
Healthy Eating
The healthier you are, the better your hair will look, it is as simple as that. Many nutrients like vitamins, iron and proteins are directly related to having healthy looking hair. If you experience that your hair is falling out, it might be signs of concerns like anemia, or hair loss due to an iron deficiency. Thinning hair is often related to low iron levels. Eating lots of iron rich foods can help return levels to normal. Eating a balanced diet rich in iron, zinc, Omega-3 fatty acids, and protein tends to do wonders. We will say this one more time: Your diet has a lot to do with both your health, and your hair.
Over Use of Products
More isn't always better, and it's no different for your hair. Besides shampoo, conditioner, and possibly serum, the use of too many bottled hair products can sometimes have a negative affect, along with selecting the right hair products.
Inexpensive Home Remedies for Healthy Hair
There are a lot of great professional products that are proven to build strong and healthy hair, but there are also a lot of inexpensive home remedies that will do much the same thing. Oil massaging is a popular way to getting great looking hair, from coconut oil, olive oil, and almond oil leaves it shiny and soft. Leave in for about an hour before washing, or leave in overnight for better conditioning. Bananas are also great for your hair, but not in the way you think. Mash a banana in a bowl and apply as a paste, starting at the root and going all the way to the tip. Leave it in for about 20 minutes before washing. Eggs are a great way to get silky smooth hair. You can either massage them in directly, or make a mixture of 3 egg yolks combined with 1 tablespoon of olive oil and 2-3 drops of vitamin E oil. Leave the mixture in for a good 10-12 minutes before washing thoroughly with shampoo.
Another home hair remedy is mayonnaise, which provides deep conditioning. Just wet your hair and apply, but don't leave it on more than an hour. Rinse thoroughly and shampoo afterwards. Another useful home remedy to get beautiful hair involves adding 2-3 drops of honey to your shampoo or conditioner. You can also try washing your hair with beer to get the shine you want. Yet another effective home remedy is apple cider vinegar. All you have to do is mix it with warm water to get incredible bounce. Another mixture for healthy hair involves taking 8 mashed strawberries and mixing with about a tablespoon of mayonnaise. Massage in the mixture and leave on for several minutes, and then wash out with a good shampoo and conditioner.
Masks may be fantastic remedies for your skin, but there are also recipes that are great for your hair. Our favorite hair mask requires the use of one mashed avocado, one mashed banana and about one tablespoon of olive oil. Massage into your scalp and leave for about a half hour. This allows the nutrients to be absorbed. Afterwards, rinse the mixture out and shampoo.
A simple way to get thicker, fuller hair is to massage your hair with cold-pressed castor oil. Being high in vitamin E and fatty acids, it also promotes hair growth. Massage in circular motions, then comb the oil throughout your hair for even distribution. Moisten with a little warm water, and cover your hair with a towel for about an hour so it can do it's thing. Repeat each week for beautiful thick hair. Alternatively, cut some slices of onion and squeeze out the juice (mash or grate it) and apply it on your scalp and wait for about 10-15 minutes, then rinse and shampoo.
Hair fall happens to the best of us, but when it's excessive, it can be devastating. For even more on why it can occur, read here.
Now if you're a do-it-yourselfer, then this little recipe might be just for you.
Homemade Shampoo for Shine
You'll need the following:
1/4th cup of distilled water
1/4th cup of liquid castile soap
2 tbsp. of dried rosemary
2 tbsp. sweet almond oil
1/4th lemon essential oil
dispenser
Boil the distilled water and rosemary until you smell the scent, then strain the leaves and add the remaining ingredients. Use as you would normal shampoo and store it.
If you have more tips that we haven't mentioned, please be sure to let us know and we'll be sure to add them.