The English sailors knew the secret to paradise. They would set sail, heading South, until the butter melted on their bread. Then they'd proceed west until their hearts melted too (from the beauty they encountered). There is no place on earth quite like the 7,000-plus islands of the Caribbean. Despite our tenacity to inhabit every square inch of this planet, the Caribbean is still 98 percent untapped, meaning only two percent of it has been commercialized for tourism.
Ready, Set… Sun
You could always drop a couple thousand dollars, hop on a cruise ship, and explore this well-known spec of commercialized shopping and site seeing. However, if you prefer your jewelry and murder mysteries with a bit more of a twist, you'll probably enjoy your Caribbean vacation with the same unexpected flavor of indigenous cultures and green tourism practices.
For your next winter getaway, we suggest five off beat Caribbean destinations, filled with music, ecological awareness, sun, caves, rapids, and snorkeling. Our tour guide is Malía Everette, the CEO and Founder of Altruvistas, an organization offering alternatives tourism through social responsibility, education, and "off the beaten path" cultural journeys.
We've already purchased virtual tickets… so let's get on our way!
Ready Set Reggae… in Jamaica
Get yourself ready for Jamaica, by watching the film, Life and Debt and of course saturate yourself with some Reggae music. Here are some of Malia's favorites.
Malia's Guided Tour: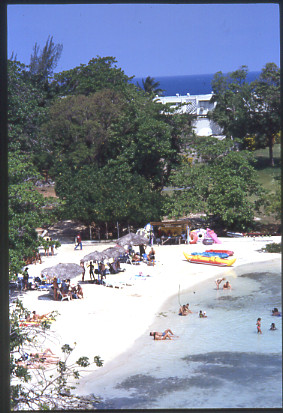 I'd hit up historic Port Royal, once a famous pirate destination, now a functioning fishing village on the outskirts of Kingston. Then take a boat to Lime Cay Beach and spend the rest of the day fishing and enjoying the beach. In Kingston, soak up the music and Liberty Hall, which was the Meeting place of Marcus Garvey's after being closed for decades. It was reopened in 2003 as a museum and community center.
Hit up Trench Town Culture Yard one of the places where Bob Marley lived as a struggling musician. It is an inner-city community tourism program that transformed one of the places where Bob Marley lived into a museum. Hang out with the residents of Trench Town Community. Maybe visit the Tuff Gong Recording Studio.
I'd also hike and visit communities in Holywell Park located in the Blue and John Crow Mountains, and learn about some of the progress Jamaica has made in environmental protection. And then do some para-gliding while you're there.
In the peaceful region of Portland, you'll be at the foot of the Blue Mountains and just 200 yards from the ocean. This will give you the opportunity to make contact with rural culture, and take part in the activities of the local population and to absorb their customs and lifestyles.
You can also visit places like I-Tal Village (I-tal: natural, not contaminated). Learn about their sustainability and water projects as you kick it in Portland, far away from the maddening crowds of mass tourism. This area is destined to become a nature reserve with its four miles of volcanic beaches and deserted bays.
Where to Stay
Usually we support locally owned B&Bs like Alhambra Inn & Ivanhoe's Guest House.
Projects to Support
Mustard Seed Communities, a charity run by the Catholic Church, which includes a community radio station, group home for disabled children and a computer lab in the inner-city area of "Three Miles".
Stella Marris Foundation (Inner-city Community Development)
Countrystyle Community Tourism are doing amazing things in Jamaica to get tourists off of the beaches and out into the countryside to really experience Jamaica, and to meet Jamaicans and hear about the things that matter to them.
Ready Set Swim… in the Republica Dominicana
Ay La Republica Dominicana is a gem not often considered by regular tourists. That can be a great thing though for those wanting to soak up a rich culture, history and natural beauty. While you may fly in and out of Santa Domingo, you would be missing out on the heart of the culture if you don't leave the city.
Malia's Guided Tour: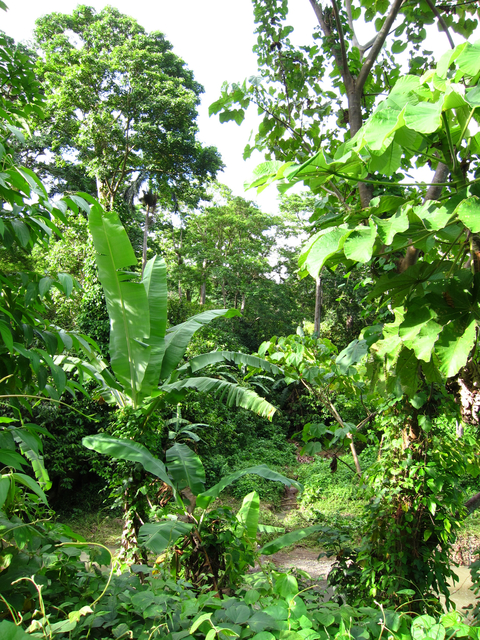 I'd like to start our journeys in the area of Higuey. Start with a hike up Mount El Fuego for a distant view of Higuey City and the Basilica, wander through the neighborhoods and though nearby hills. Swim and horseback ride. Traveling back to Santo Domingo stop for two days around Boca Chica. There are countless varieties of fun excursions available including mountain biking, hiking or white water rafting in Jarabacoa, a visit to the picture perfect Saona Island/Catalina Islands and scuba diving or deep sea fishing right of the Boca Chica coast.
The economy is known for garments and Cocoa, so visit Alta Gracia Apparel, which offers union-made, living-wage college-logo t-shirts and sweatshirts to over 300 university bookstores nation-wide (Altagraciaapparel.com). Conacado is a democratically run cooperative organization, helping small-scale cocoa producers. You can visit them and take their Chocolate Tour (Conacado.com).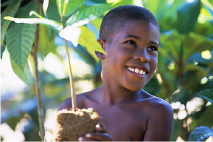 Where to Stay
Tubagua Plantation Eco Lodge offers hiking around its rustic mountain chateau with amazing ocean views. It is a family-run estate operated B&B-style and is only 20 minutes from Puerto Plata airport, city and beaches. Another alternative is Fuego del Sol. I like their ecotourism center and ranch. They specialize in solar cooking where you can support their community projects. After that you can hang out at their cabins and horseback ride if you have the 'ganas'.
Ready Set Rip Lines… in Cuba
Cuba is one of the few special places in the world that you should be visiting each year. For an incredible cultural experience, we'd start and end in Havana. While the isle is a known for its vibrant culture and music, its international arts festivals, and white sand beaches like those found in Varadero, Cuba has much to offer those seeking ecotourism and adventure.
Malia's Guided Tour: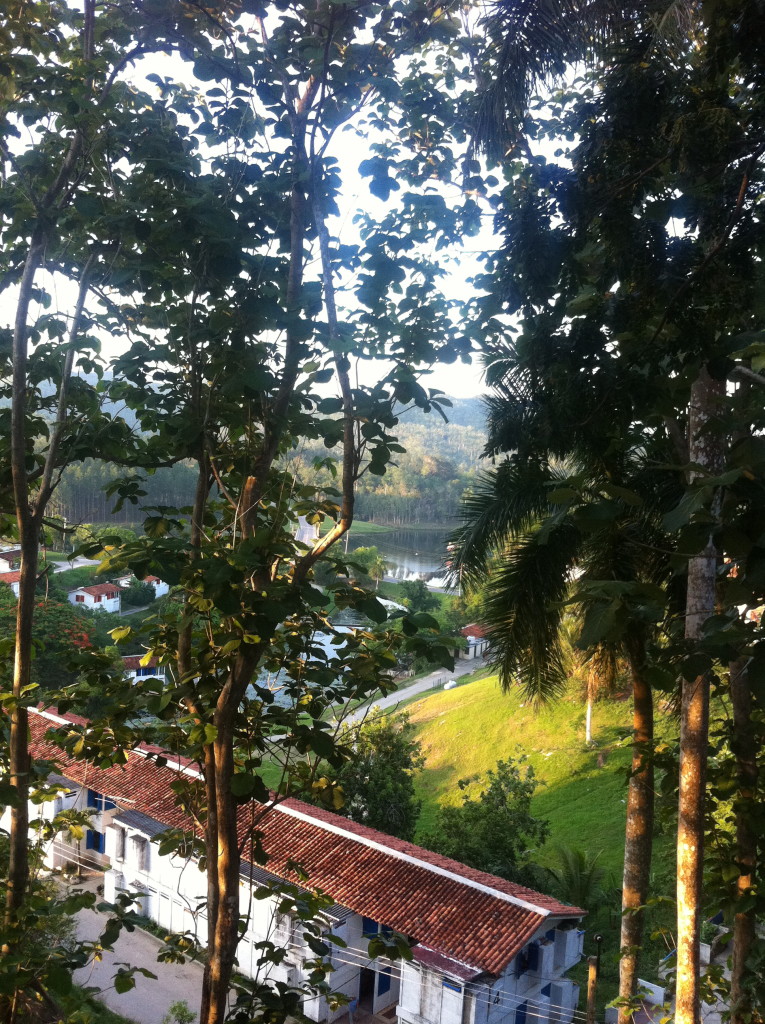 Journey to Pinar del Rio, and on the way stop at Las Terrazas a community and UNESCO declared bioreserve nestled in the Sierra del Rosario mountain range. Here you can visit the community, meet with resident artists, hike or go birding with a naturalist, and also see and learn about daily life for Cubans. End your stay by taking the zip line, Canopy Las Terrazas, which crosses the lake into the trees. When dining out, ask the locales for their favorite "paladares," or family or private run restaurants.
Then be sure the visit the the Viñales Valley, a World Heritage Site, in Pinar del Rio. Arrange a tour walking through the the farms in the area. You can spend a few hours learning about agriculture and tobacco farming (and cigar making and smoking too) in Pinar del Rio. It is easy to arrange bikes or horses to explore the area. For certain adventurers that enjoy spelunking, calcareous rocks form more than 60 percent of Cuba, so there are plenty of caves and caverns to explore in La Sierra de los Organos. The cavern of Santo Tomás is more than 45 kilometers in length.
If you have a few more days to spend, don't forget to learn about marine ecology or snorkel. Cuba has a bounty of diving spots. One of my favorites is Guajimico, a small sandy cove backed by the Escambray Mountains. You can rent equipment there and dive, enjoy an amazing lobster dinner and the next day trek through the Topes de Collantes. If you still have more time, rent a car and visit to the neo-classical city of Cienfuegos or the Spanish colonial UNESCO World Heritage city of Trinidad.
Where to Stay
Cuba has an abundance of hotels to stay at as well as Casas Particulares, private homes that are licensed to rent a room. Depending on your budget you can expect to spend anywhere from 20 to 200 Cucs a night. My favorite non family haunt is The Moka Hotel in las Terrazas, Jasmines in Vinales, and the Santa Isabel in Havana.
Projects to Support

Pinar del Rio- Love and Hope" Community Education Project for Children with Down's Syndrome, meet with children and teachers and support some wonderful artists.
Havana-The Antonio Nunez Jimenez Foundation for Nature and Humanity, one of the oldest and most important environmental NGO´s in Cuba, committed to the creation of a "Culture of Nature,"
Muraleando Community Art Project, inspired originally by local neighborhood artists who taught art "in the streets." Outdoor murals and sculptures, depicting fanciful celebrations of Cuban life, were a natural outgrowth of these art classes (Muraleando.org).
Ready Set Snorkel… in Belize
Belize has a predominant 'Garifuna' culture. These are the descendants of the ancient Carib's, which is where the Caribbean got its name. Legend has it, they used to eat their visitors (cannibals). However, today they just treat them to a good time.
Malia's Guided Tour: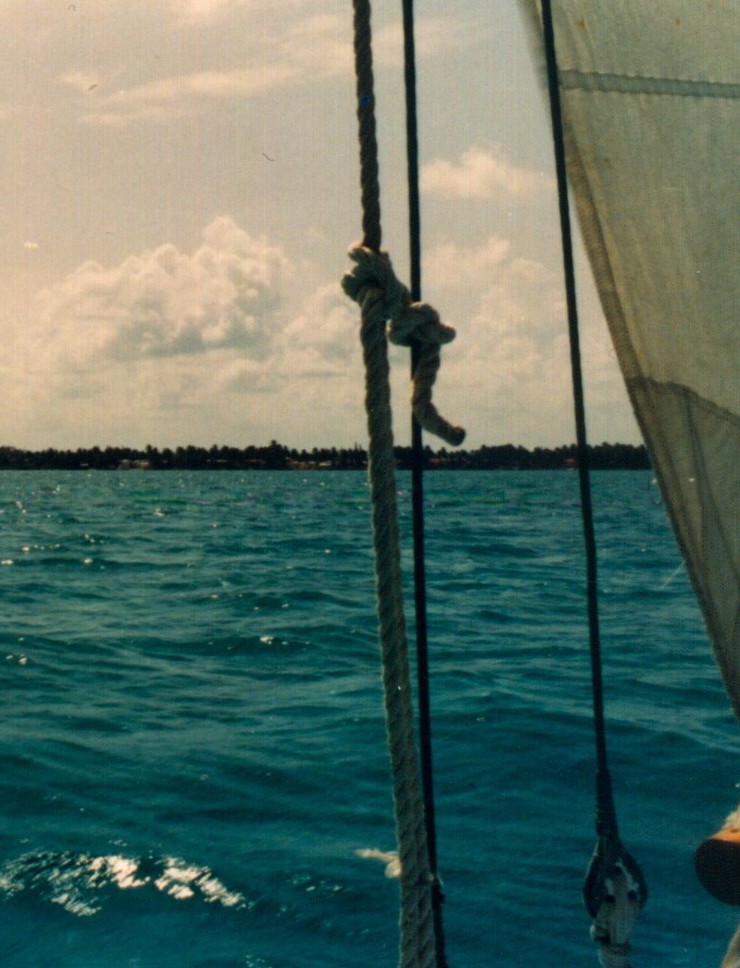 I first traveled to Belize in the mid 80s and then a decade later. Belize for me has always been nation of dramatic contrasts, and yes the "panty ripper" (a rum drink infused with coconut and pineapple that just beckons you to have another). You can be on the border towns with Guatemala, speak Spanish, find yourself in San Ignacio to explore Mayan ruins, trek through some amazing jungles and then check out some fabulous wildlife while on a river tour. I can still remember the massive iguanas and crocodiles.
Journey to the Caribbean coast, which is known to be one of the Western Hemisphere's most beautiful, and endangered natural environments. I've seen the destruction to some of the marine ecology there over the decades but it is still a place of tremendous beauty. Some of my first and fondest snorkeling memories were made off the Cayos.
While many people travel to Ambergris Caye and Caye Caulker (both have a decent night life), you can also stay at some harder to reach areas at Glovers Reef, Lighthouse Reef Atolls and Turneff Island. Dive down 130 feet in the Blue Hole (famous for its enormous stalactites and hammerheads) and then explore the longest barrier reef in the western hemisphere and the second largest in the world.
If you need a day back on land, spend one touring the Community Baboon Sanctuary (Howlermonkeys.org) and learn about their work to protect the endangered Black Howler Monkey. An alternative would be to check out the Cockscomb Wildlife sanctuary and Jaguar preserve to indulge in some beautiful biodiversity (not to really see a jaguar, though they have around 200) (Ambergriscaye.com).
Where to Stay
The Driftwood Lodge from Caye Caulker, yet I'd also recommend Turneffe Flats (www.tflats.com).
Projects to Support
If you are interested in connecting with others promoting sustainable development and conservation, check out Green REEF (Ambergriscaye.com)
The Toledo Ecotourism Association is another model of good ecotourism development. Formed by indigenous Mayan villagers in Belize, the association offers accommodations built with local
materials and staffed by villagers. Great care was taken to keep control and financial benefit within the community, prepare local people for tourism's effects, and educate tourists about the Mayan culture and the rain-forest environment (Teabelize.org).
Ready Set Rapids… in Honduras
Honduras was nation of great surprises, as well as punta (music and dancing), montucas (yummy filled corn tamales) and some kind of herbal liquor called Gifity or Gaffity. I'd always wanted to visit the amazing Mayan ruins of Copan, but was a bit unsure what I would do there on my own family holiday. I was delightfully surprised in the reasonable prices and the proximity of a lot of great activities.
Malia's Guided Tour:
Just an hour from San Pedro Sula you can find yourself on the Caribbean coast and in Tela. On day one, check out the town, then visit the Lancetilla Botanical Garden (the second largest in the world). If you want more time immersed in tropical wildlife, such as parrots , toucans, and monkeys; to alligators and turtles—spend part of Day two trekking and/or kayaking through the Punta Izopo National Park. Spend the second half of the day checking out some of the surrounding Garifuna villages and enjoy local cuisine, culture and crafts. The highlight for me was joining in on a boat rental and Punta Sal National Park, one of the most important national parks in Honduras. The local gents were cuentistas, full of local lore and stories, and they brought my family out through peninsula and the lagoon.
You can catch a bus to La Ceiba, which is known for its lovely beaches, national park rainforest with waterfalls, hiking and eco tours. Here I'd recommend some rafting for a bit of an adrenaline rush. From Ceiba, the gateway to the Moskitia (the Mosquito Coast), there is easy access to the beautiful Cangrejal river (with some turbulent class III-IV rapids) with a dramatic backdrop of the rainforest covered mountains of the Pico Bonito National Park. Or you can take the ferry to the islands and stay in the well known, Utila, Guanaja and Roatan.
Where to Stay
I always try to support local or independently owned places, like La Ceiba La Delphina, the Caribbean Coral Inn in Tela, and if you do make it to Copan, the Hacienda San Lucas.
Projects to Support
In Tela, learn about the struggle of the Garifuna to secure their rights at the Land Defense Comittee of Triunfo de la Cruz (CODETT) or OFRANEH organization (Honduras Black Fraternal Organization) formed in the 1970s. Their goal is to defend the interests of the people and protect their communally-held ancestral land.
To learn about issues effecting the Afro-Honduran community, meet with the Organización Fraternal Negra Hondureñ.
Our Host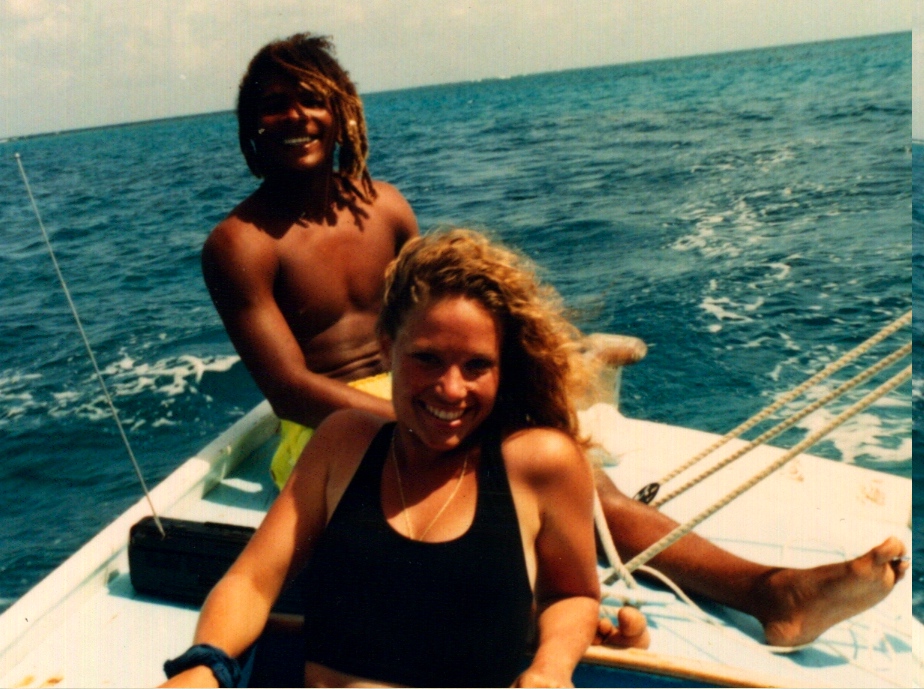 Malía Everette, CEO of Altruvistas, promotes in-depth experiential education and socially responsible travel as an alternative to the type of "sun and fun" tourism that often results in cultural homogenization and does little to benefit local communities and host economies.
From 1997-2012, Malía was the Director of Global Exchange's Reality Tours program. During her tenure at Reality Tours she oversaw the growth and development of alternative travel programs, study seminars and fact finding human rights delegations to over 45 global destinations. After two decades of experience pioneering cultural and educational exchanges and ecotours for other organizations, foundations, educational institutions, and families—she founded Altruvistas in 2013, a foundation and travel company to promote transformational philanthropy and social responsibility in the travel industry.
And perhaps most importantly, Malía is the proud mother of two intrepid, curious and very well traveled sons!
More Travel
How Traveling Africa, Argentina and Peru Taught Me to Get Out of My Comfort Zone
Vacation at the Little Nell in Aspen Colorado
How to Look and Feel Good When You're Travelling