Every culture offers its own struggles, beliefs, dreams… and favorite sex positions. And if you have ever spent time traveling the globe, you've likely noticed that every country offers its own life (and sex) lessons that could be well worth paying attention to.
Durex has noticed the same thing, and so they have spent the last several years taking yearly survey's around the world, asking average singles and couples how they prefer to rock it in the bedroom. And let us tell you, there were a few surprises this year.
United States
For those of us in the United States, we're not known to be a particular adventurous nation, considering that we've been harboring missionary as our number one go-to position for decades. This year we can say that things are no different. One-third of the population prefers missionary, probably due to its obvious intimate face-to-face contact.
The runner-up was the unsurprising man-favorite – doggy style, followed by the female favorite (cowgirl) and reverse cowgirl. Something we should've seen coming was the upcoming favorite (the lazy dog), which incorporates lying on stomach instead of resting on your knees.
Japan
We'd have imagined the business central Japanese culture to keep it straight and simple and follow through with the typical missionary mantra – but they don't according to surveys. The favorite sex position in this culture regardless of sexual orientation is… doggy style, of course.
Almost one-third of the population is in agreement with the butt-centric position, with cowgirl coming in at a decent second. Their third favorite incorporates a bit more kinkiness to the ordinary missionary by throwing the woman's feet over the guy's shoulder. This puts a bit more flexibility and acrobatics into the motions, giving Japan an adventurous edge over most of America.
United Kingdom
Being a country which doesn't seem to be too 'spicy' when it comes to their menu, we expected an even greater love for the missionary classic and as it turns out… we were wrong. According to sex experts, in order to bypass missionary as the go-to Saturday usual, a couple needs to be comfortable with their basic 'animalistic' desires, and well, the folks in the U.K. definitely have this going for them.
The lovers in Scotland prefer to spoon, while those in Northern Ireland fancy the cowgirl. Half of all Wales residence do it doggy style on a regular basis, while the fashion elite in London keep their knickers from getting wrinkled by doing the deed standing up.
Canada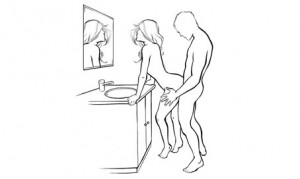 Australia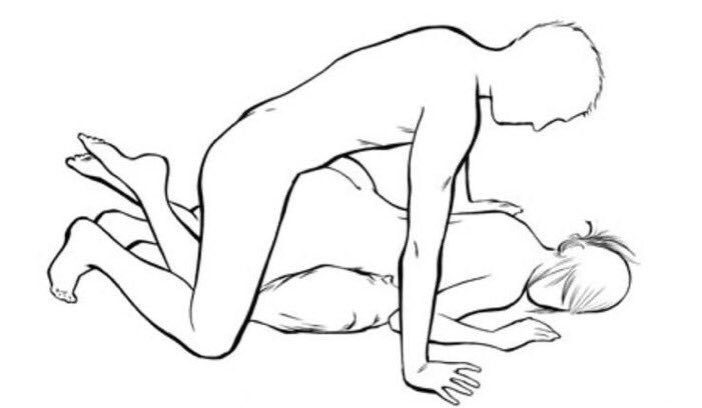 Spain
But a sex position is only as good as what you put into it, so give it your all. And please strive to be a little 'adventurous' from time to time, as some of us women would like to see missionary kicked off the number one spot in the United States one of these years.