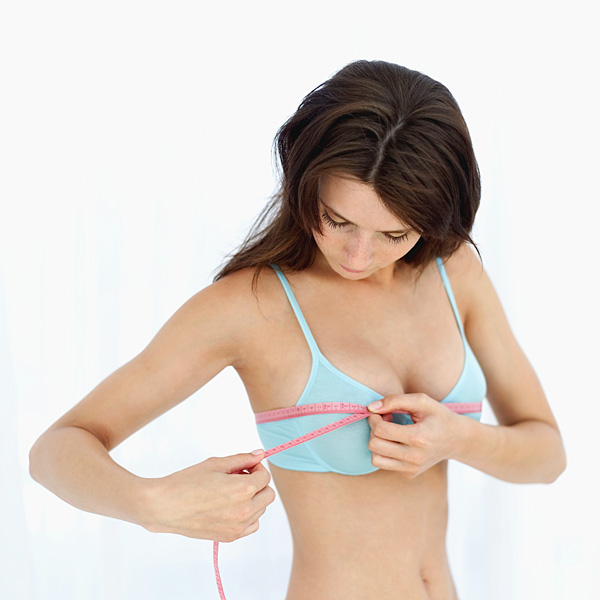 Cosmetic surgery is one viable solution for saggy, uneven breasts. However, in most cases, the problem has less to do with your body, and more with the tools you're using (a.k.a. "the bra"). Unfortunately, statics suggest that over three-quarters of women may be wearing the wrong size bra. Here are a few tips to boost the look of your breasts using nothing more than a couple of highly effective tips.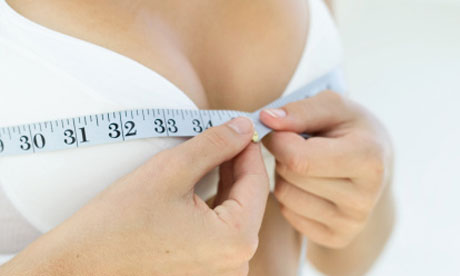 Tip #1: Measure Yourself– Begin by measuring you around the top of the rib cage. Now add five to that if it was an odd number, and four if it was even. For example, if you measured a 28, your bra size would be 32. To get an estimate of your cup size, place the tape around your chest again, placing it over the fullest part of the breast. Now subtract the first measurement from the second. Anything 1-inch or lower is an A-cup, 2-inches is a B, 3-inches is a C, 4-inches is a D, 5-inches is a DD, and so on.
Tip #2: Placement– Your bra gets it support from one key point, your mid back. If you don't wear your bra strap in this sweet spot, you could be sabotaging its function. A good way to check, it to raise your arms and make sure that the strap is level from front to back. The band should be resting comfortably between your shoulder blades and elbows. Good placement creates a fulcrum point, where your breasts can achieve maximum lift.
Tip #3 Fitment– If your bra cup wrinkles on the side, you need to go down one bra size.  The cup should also hug the outer edge of your breast. If your breasts spill out from either the sides or top, you may need a larger cup size. Most importantly, it should feel comfortable.
Tip #4: Battle of the Bulge– One way to reduce the telltale signs of squidgy back fat, it to loosen the strap, forcing it to rest closer to the top of the back. Unfortunately, at the same time, you will also be pushing the cups down, encouraging your breasts to be positioned lower than normal (a.k.a. the dreaded sag). Instead, wear your bra correctly, and add a "tummy tuck" shirt over the top to discourage any appearance of  'squidge'.
Tip #5: The Best Excuse to Bra Shop– The experts say that your breast size can change up to twice a year due to weight loss, weight lifting, pregnancy, hormone changes, etc. This means that if you are not refitting yourself for a bra every six months, you may be wearing one that no longer fits. Incidentally, if you're looking for something more comfortable, I haven't found much better than the Warner's Elements Of Bliss Lift Wire-Free Bra. Get it here.
Tip #6: Never Wear the Same Bra Twice– A bra works under stress to hold its form while you wear it throughout the day. If you stress it out with too much wear, you can actually cause it to lose 'memory' of its original shape, encouraging your breasts to create a new memory of them drooping South. Avoid this by having several properly fitting bras in your drawer, so you can alter between, thus allowing them to regain their shape before wearing again.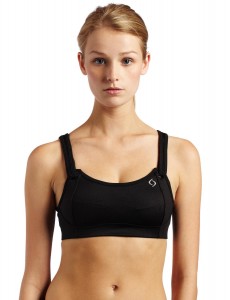 Tip #7: The True Sports Bra– Some sports bras work by squashing your breasts against your chest. The true sports bra allows for the natural shape of the breasts, but just supports them better. You don't have to compress your boobs to keep them from jiggling. In fact, it is more comfortable, and works better if you don't. One of the best sport bras on the market is the Moving Comfort Fiona Bra. Get it here.
If you are more of a visual learner, like me, check out the video below: