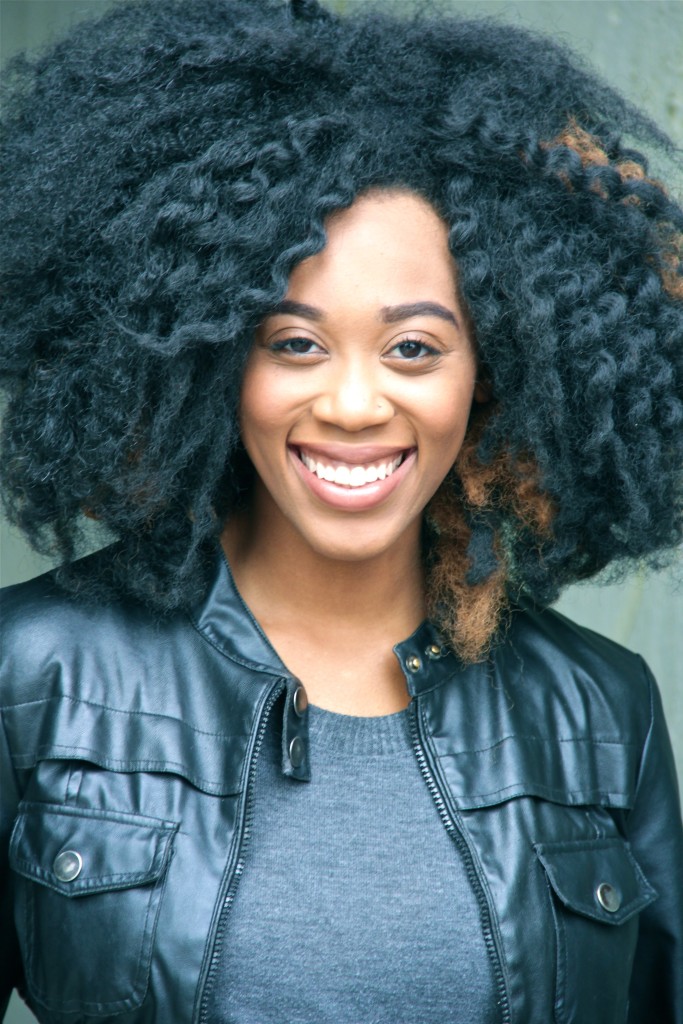 Occasionally, we at Just Amorous like to rub elbows with the super creative and talented, in hopes that some of their talent may rub off on us. And even if it doesn't, they make fantastic monthly features, such as this months interview with the beautiful and fabulous, Denisha Hardeman (a.k.a. 'Crazy Dede'). She is a writer, a producer, actress and all around wonder woman. And so we wanted to know what makes a woman like this tick, and this is what happened next:
Just Amorous: How are you doing today, Denisha?
Denisha Hardeman: I'm doing well.
Just Amorous: Fantastic. What all do you have going on this year that you can tell us about?
DH: I just finished my book, which I am very proud of because I am the world's biggest procrastinator (laughs). To finish my book was a big big deal, let me tell you. I just wrote a short film that we'll be doing, and another film; a horror film, which I am excited about. Michael T. Williamson from Forrest Gump; he is very interested in directing it. So we'll be doing that. I don't even know how that came about. I just got a phone call one day, and they were like, 'So Michael T wants to direct your movie; Yay or nay?" And I was like, 'Yeah sure; of course.' We'll be doing that in mid-April, so that is exciting. And I am writing a couple more scripts that I want to do by summer.
Just Amorous: That is a lot. What is the title of your book?
DH: It is called 8 Lanes, which is the greatest title in the world—I think personally. It is an autobiography about my life in high school and college. I ran track all my life, and that is where I got the '8 Lanes'. It is just about that [track] and a domestic violent relationship, and how I used track as an outlet. I am also thinking of starting a charity called 'Hush,' which will be a charity for people that, like myself, kept quiet about their relationship like that. The goal is to get them to talk about it and open up about it.
Just Amorous: I bet that was an incredibly hard book to write.
DH: Not so bad (laughs). I had actually wrote the script first, so I kind of cheated. I just turned the script into book form; but I did go back and add way more details.
Just Amorous: So this will also be a film?
DH: Yes, I am hoping and praying to get it out of pre-production by October. The Olympics are next year, and I have a couple connections that will be in Rio, so I would like them to promote the movie. That is my little marketing scheme—I need to get it going. So by the end of October I should be filming that movie. Wait, scratch that; I will be filming.
Just Amorous: We like that confidence.
DH: Thank you.
Just Amorous: What is the name of the horror film you mentioned?
DH: Yeah, the one that Michael T is interested in is called Black Magic. Some of my family is from the Louisiana area, and there is a lot of speculation that everyone from New Orleans does Voodoo. When I was younger I used to think my grandma did voodoo. I didn't eat her spaghetti—but I was only four. She had this long gray/white hair—it just threw me off. I took all that speculation, and have a friend from Haiti who told me about the voodoo witches over there and how they do voodoo for good. I switched it around; researched the 'bad' black magic—you know, for revenge and hexes. So the movie is about a girl whose grandmother studied black magic, and has put a hex on her and her sister that at the age of 18 their life would start to deteriorate and spin out of control. They start getting paranoid; start thinking that everyone is going to kill them. Then they kind of become serial killers, but the whole thing is in their head. It is very scary, it is really creepy; but I like creepy.
Just Amorous: So do we.
DH. Yeah right? Everyone likes creepy. We will be shooting in the middle of East Texas, where the Texas Chainsaw Massacre took place. It is up in the woods and open areas. It is very eerie. It will be fun to shoot.
Just Amorous: We're jealous. What has been the secret to your success?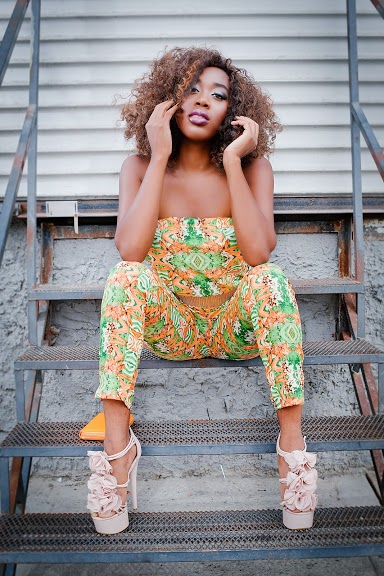 DH: I think it is my drive. A mix of my drive and my personality. I think people remember me. I also think it is my skill to write. That has a big thing to do with my success at the moment. And I think it is that I don't let anybody tell me no. If someone tells me no, then I figure out a way to get it anyway. I make my own luck. I write my own movies; I write my own books. That way nobody can take it away from me. I can do it how I want to do it.
Just Amorous: What would you say is your signature style?
DH: I don't know. What is my style? (silence)… I write so many different stories. I grew up on horror and thrillers. My favorite movie is The Shining. I always try to have a twist. I'm like… (silence) I don't even know who I'm like. I'm kind of different.
Just Amorous: (laughs)
DH: I like sports movies and love stories. I like the unexpected. I don't like sitting in a movie theater saying, 'Well, she is going to die; they are going to get married and she is going to have a baby' (laughs). I think people always die in my movies; even if it is a love story. Somebody always dies. My mama is like, 'Can you just make one movie where everybody lives.' And I'm like, 'Mom, you know I can't promise you that.' I guess I grew up in the nineties where everybody dies in film.
Just Amorous: (laughs) Are you up for some questions on relationships?
DH: Let's do it.
Just Amorous: What do you think is one of the biggest mistakes women make when it comes to their heart?
DH: Over-thinking. Over-thinking will kill you. When you go searching for stuff and you don't have a reason to. You go looking and find a fight—like going through a guy's phone. It has a lot to do with past relationships and trust. I try not to go into a relationship thinking about the last one. It drives them away. I used to be like that—and that can push a good guy away from you. You've got to let a man—be a man. You're going to find out eventually; you don't need to go searching for stuff. If I have to do that, then there is no point in us dating.
Just Amorous: We couldn't agree more. And finally, What are the three things that every woman should know, according to Denisha?
DH: One, every woman should know their worth. You are worth a lot. I see a lot of women downplay their ability, work ethics and how beautiful they are. They are like, 'I'm all right,' and I'm like, 'No you're not; you're great!' Two, women need to know they are beautiful no matter what these magazines say; no matter how they feel about the whole light skin/dark skin thing, which is so retarded. You are beautiful no matter what you got. You don't need to bleach your skin. And three, you can do anything a man can do (laughs). Women are the bomb. We run the world. If women weren't so emotional we would run the world. We let our emotions get in the way. I really think God is a woman. We are all going to get up there eventually and go, 'Yup, I knew it.'
Just Amorous: (laughs) Thank you for speaking with us today, Denisha. It has been fun.
DH: Thank you so much!
Keep in touch with Denisha on Twitter, Instagram and Facebook. And stay tuned for her new website which is coming soon!