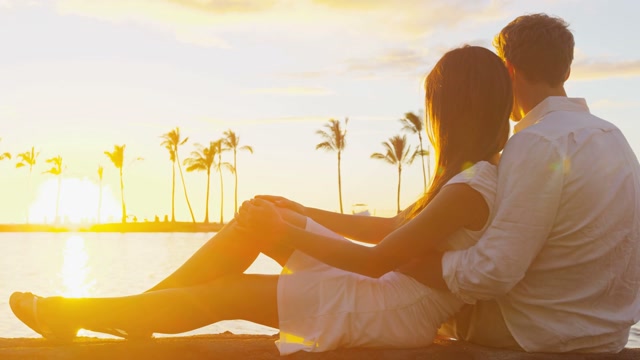 If you're familiar with meme "Happily ever after is not a fairy tale. It's a choice." then you'll know that it's about making time for each other.
There's all kinds of things that can get in the way of relationship, with work and life in general topping the list.
Making time for each other is essential, and sometimes a vacation is just what's needed to rekindle and reconnect.
If you're thinking to make travel plans with your significant other, it's time to think about what you both want from the trip.
Urban Adventures
Many couples prefer the city, and love to explore their new surroundings. For some it's all about shopping and dining, and for others it can be about taking in a museum or local attractions. Whether you hop in the car for a road trip or hop on a plane to a city destination, a great holiday can be in the details.
London, Paris, New York, oh my. If you're a city girl, these destinations make sense, but there's lots of great places to visit that probably aren't on your radar. How about Sacramento, with Napa Valley nearby. Or Phoenix, Boulder, or Palm Springs? All have a great selection of accommodations for your trip as well. If around the fall a trip around Vermont or Montreal could be a unique adventure to try.
Outdoors Adventures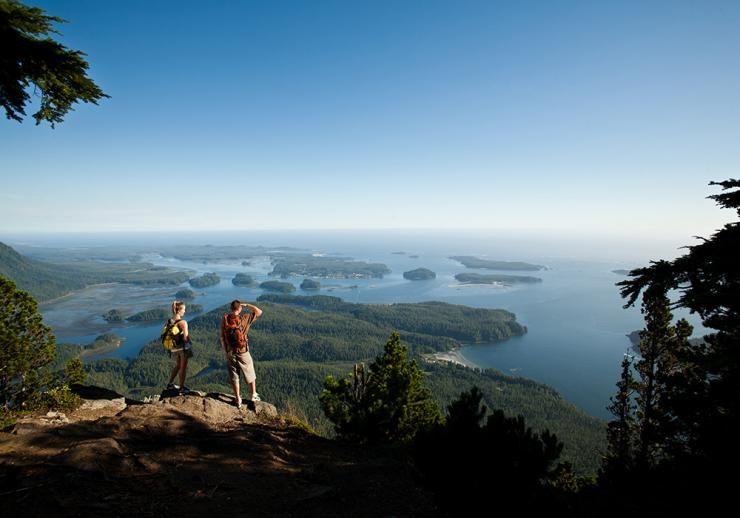 Not all that travel want to exchange one city for another, some like to truly get away from any resemblance of their regular lives. But rather than name the usual suspects we've done our homework to come up with some interesting adventure vacations for couples to consider. Let's skip Yosemite, Yellowstone and get to it.
Iceland – this is one getaway that seems to become more popular each year, and it's no surprise. Experience the Blue Lagoon, wander around colorful Reykjavik, visit the Dynjandi waterfall, or witness the Northern Lights in a way you probably have seen before.  If wondering where to stay, consider the Icelandair Hotel Marina for accommodations with great views of the harbour. Iceland has a magical and mythical feel that's unlike most places, almost eery at times, like visiting another planet, with amazing people and scenery to enjoy.
Tofino – hiding on the west coast of Vancouver Island is a small place at the end of the road where people go for surfing, whale watching and hiking in some of the most majestic surroundings of the area. For accommodations when visiting, we recommend Tofino resorts with a great location. British Columbia's pristine landscape is home to where you'll find breath taking majestic peaks, alpine lakes, and wildflower-dotted meadows in their natural splendour.
Asheville – Often under-rated, Asheville in North Carolina has some amazing hiking options if you enjoy the great outdoors. If you're looking for an easy hike, try the Craggy Gardens Trail. But if you're interested in something more challenging, you might find Black Balsam Knob to your liking. Soak in the mountain views, scenic drives, or visit one of the many resorts or BnBs found. For turn of the century charm and modern-day conveniences, we suggest the 1899 Wright Inn & Carriage House, a Victorian Inn with romance in the air.
Beach Excursions
While many of us would love to visit Bali, Santorini, Australia, the Amalfi Coast or some other far off place, sometimes it isn't in the cards.
The amount of travel, the jet lag, the amount of time available, and of course the cost can all factor in when trying to choose a holiday destination.
Part of the challenge when travelling isn't just choosing a destination, but also to find travel deals. Sites like Cheapoflights and Travelocity are just a few to try for cheap flights and hotels for your next trip.
So we've picked a few that are only a few hours from most of the U.S. that are worth the trip, but there's simply too many variables to suggest where to stay for the Caribbean and Mexico so we'll leave that to you to sort out.
Hawaii – if you haven't gone, it's definitely one for the bucket list. Maybe now is the time? With it's amazing beaches, weather and four star hotels, Hawaii is always a good idea. There's so many places to stay, it's challenging to short list. From the Fairmont Orchid or Four Seasons Resort Hualalai to the Koa Kea Hotel & Resort in Kauai or Montage Kapalua Bay in Maui. But if we could only pick one we might suggest the Westin Hapuna Beach Resort.
Caribbean – So many places to consider, it's worth putting near the top of your list. Barbados, Bahamas, Antigua, these are just a few places to create magical moments to cherish, and they all offer amazing resorts and accommodations to choose from.
Mexico – There's lots of wonderful places that are very close in Mexico, from Cancun to Mazatlán and many more not to miss. Known for resorts, beaches and all-inclusive holidays, Mexico can be a fabulous place for a romantic getaway, with equally amazing resorts to stay at.
Romantic Adventures
Depending on your personal tastes, a true romantic getaway can be a staycation in a 4 star hotel in town, a trip to New York city, camping in the Pacific Northwest, relaxing by the pool in Vegas, visiting wine country, relaxing at Los Cabos, or taking the opportunity to slip into that bikini you've been dying to show him while playing in the surf in Hawaii. To each their own, we don't judge. It's all about what works for you.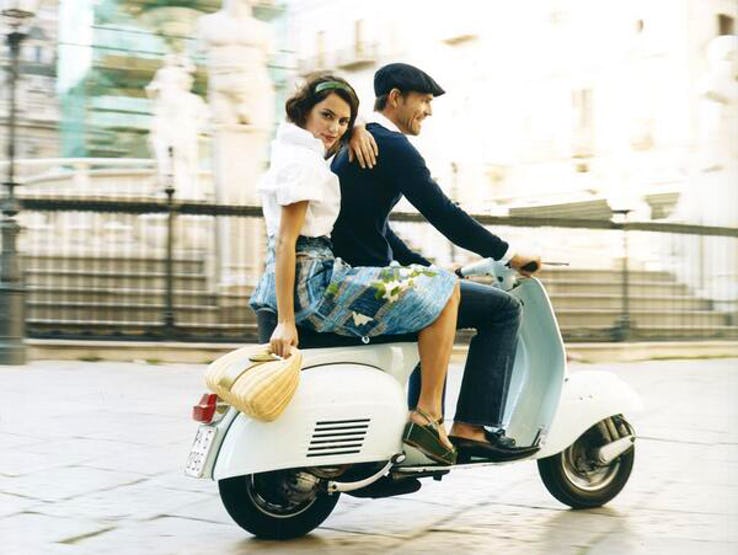 I have a friend that likes to go on safari in Africa, another that swears by hiking in Colorado, a few that want to go shopping in NY or LA, and others that want to sip drinks and lay in the sun in places like Jamaica or cruise Tuscany with their boyfriend on a vespa. Everyone has their own take on the ideal holiday.
Finding those magical moments is all about knowing each other, your likes and dislikes, so that you both have the best time together. Choosing the right hotel or resort can make a real difference in the overall experience, os it's wise to do your homework. It's not just about the destination.
If you want to get him off the couch from drinking beer and watching sports or playing xbox, it has to be as fun for him as it might be for you. Planning together is part of the fun, which can help you as a couple to find your own bucket list of travel ideas for the future. If your boyfriend is a sports fan, consider planning a trip to the home of his favorite team and take him to a game as a surprise. He'll be far less resistant to your idea of visiting the spa as a couple when you suggest it later.