A good man prefers a woman who is confident in her appearance, ability and opinion. He will respect a woman who is independent but also looking for a strong confident man to be there when she needs him and share her life with. This is a lot to ask, but even if you don't feel like you can be all the things above – you can certainly fake it enough to keep a guys attention. And who knows, you might actually like having all that extra confidence and make it a daily occurrence.
The Science of Sex Appeal
Men are drawn to a healthy and attractive woman. This is a biological influence which is also influenced by media and social influence (a.k.a. his circle of friends). Keep in mind that this does not mean that you need to look like a model but be approachable. Here are a few cues that men look for when searching for girlfriend material.
Smile– Studies show that women who appear happy and approachable tend to attract more men than the ones who take themselves (and life) too seriously.
Feminine Features– Studies also suggest that most men prefer the classic feminine women. Lucky for us our femininity can be accentuated through makeup and plucking our eyebrows to make them appear higher and/or thinner.
Clean/Clear Skin– Men are attractive to clean, bright, and healthy looking skin. Looking your best should include a healthy diet, drinking plenty of water and cleansing/moisturizing daily.
Sexy Walk– Men notice women who walk with a slight sway to their hips. Biologically, these motions are indications of a healthy and fertile partner.
Sexy Talk– A high percentage of men find women with a slightly higher tone to their voice sexier than a low tone. This is likely due to the biological draw men have to find a fertile woman with plenty of progesterone in her system.
Where to Find a Man
Where can a woman go to find a great man? This is a great question and one of the best answers is somewhere that you already frequent regularly. Many women have found success at scuba clubs, coffee shops, museums or even ballroom dance classes.Keep in mind that while opposites may attract, having similar interests is what will keep you together. But you do have to get out there; sitting at home waiting for someone to find you is not doing you any favors. For even more ideas on where to find a good man, look here.
The Internet Dating Approach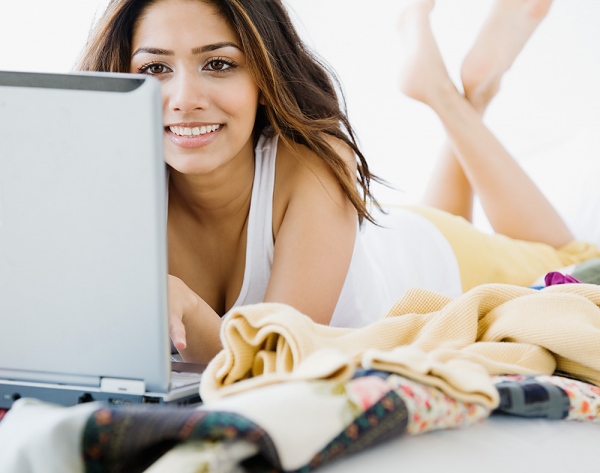 If you have not been having much luck around your normal haunts, perhaps it is time to reach out to a broader audience. Internet dating can be safe as long as you play by a few rules. Waiting to get to know somebody before meeting is an obvious but important tip. Experts suggest not to wait too long to meet in person, but at the same time don't be afraid to talk several times on the phone until you are comfortable with getting together in a public place. Let your friends and family know where you will be and have a good excuse in case you need/want to end the date early. Plenty of women have found a wonderful man over the Internet, and these 7 tips will help step up your internet game.
Have Fun and Be Yourself
Perhaps the most important thing to remember is to have fun with your dating experiences and if you're just not sure what a guy is looking for… be yourself. That is the one person that should have the best shot at finding boyfriend material. Men don't have long lists list of what kind of a woman they are looking for, but they do look for someone who is calm, fun to be with and makes them feel good about themselves. In fact, the better you can make a man feel, the more he will be drawn to spending time with you. But at the same time, avoid being clingy; give a man plenty of space.
As the saying goes:
If you love someone set him free (to a degree).
If he comes back to you, he is yours; if he doesn't, he never was (and then move on girl, as there is plenty of other tasty fish left in the sea).