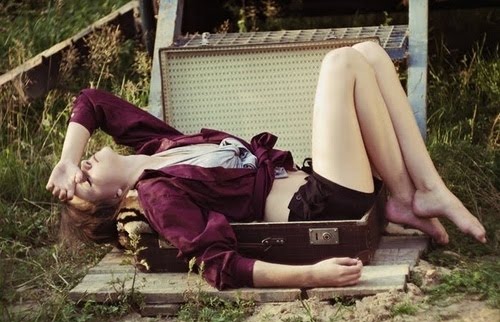 The best part of traveling is usually when you get to where you're going. However, with proper care, you can make trudging through the airports, standing in lines, and sitting in a stuffy cabin a lot more enjoyable, profitable, and memorable (in a good way). Here are eight tips to reducing jet lag, travel sickness, and getting the travel grouchies.
1. Eat Well, Take Your Vitamins, and Become a 10-Minute Sun Worshiper–
Feeling and looking good starts several days (or even weeks) before you leave your house. Our body is an amazing machine, but even amazing can fall short when what's fueling it falls into the category of significantly less than half a decent. It is tough to eat healthy while living a busy life. However, you will be rewarded with increased energy, improved thinking, and a better overall appearance. A few vitamins to pay particular attention to are Vitamin C and D (best received from the sun), which have been found to be deficient in the majority of travelers.
2. Drink Water
You know that old "drink eight glasses of water a day," saying? Well, it is not always right. In fact, the best way to make sure you're getting enough water is to eat your veggies, and listen to your body's thirst signals. That being said, one of the times we may not be as attentive to our bodies needs, is while traveling. This is why it is important to consider your fluid intake. Dry cabin air, combined with salty nuts/airline food and caffeinated beverages, have a way of making one's face puffy, skin lifeless, and zapping every last ounce of your energy.
3. Get Plenty of Rest
There are plenty of studies saying most people are not getting enough sleep (six to eight-hour minimum). Why is this such a big deal? Because sleep deprivation has been linked to a weak immune system, cancer, heart disease, diabetes, obesity, and looking and feeling like a charred, bacon sandwich when exiting the plane/train/car after a four-hour trip. A 30-minute nap can do wonders for those who are traveling on less than ideal sleep numbers. Bring your own blanket and pillow to reduce germs, and consider the addition of an eye mask and noise canceling headphones.
4. Dress Comfortably
I'd be a millionaire if I had a penny for every business person I've seen on board a plane wearing one of the most uncomfortable looking suit and shoe combos ever. The best way to look refreshed during a trip, is to start as comfortable as you can during the travel process (loose, cool, and cozy). Pack an appropriate change of clothing in your carry-on, and once you arrive; make the switch. You will feel clean, well-pressed, and ready to take on the city. Tip: Wrapping long hair into a side bun is a good way to keep it from getting frizzy and flat from your melon resting on too firm of a headrest.
5. Wash and Gargle
You're not going to feel too great if you arrive anywhere sick. To avoid infection from the numerous germs circulating the cabin, wash your hands often, and gargle with an antiseptic rinse. Just 20-seconds with any kind of soap will get your hands clean and germ free, and tea tree oil is one of natures most effective oral sanitizers.
6. Sit at the Front or Back
We are an "average" preferring human race, and we tend to like to maintain this balance wherever we go. Studies suggest that most people on public transportation sit in the middle section. As long as the flight/trip isn't full, sit at either the front or rear to take advantage of more privacy. If the area is congested, choose a window seat, and you'll enjoy a slight barrier from the passing scene (talkers and cougher's), and remain healthier, calmer, and more relaxed.
7. Exercise
They say that traveling can be dangerous for certain people who tend to get blood clots. To keep your circulation at its peak, stretch in your seat, rotate your hands and ankles, and get up and walk around every 90 minutes if possible.
8. Get a Massage
Studies suggest that a massage can reduce anxiety, stress, blood pressure, and heart rate, which translates to looking and feeling fabulous once you reach your destination. This is not just about pampering, but getting yourself focused and prepared for a productive trip.