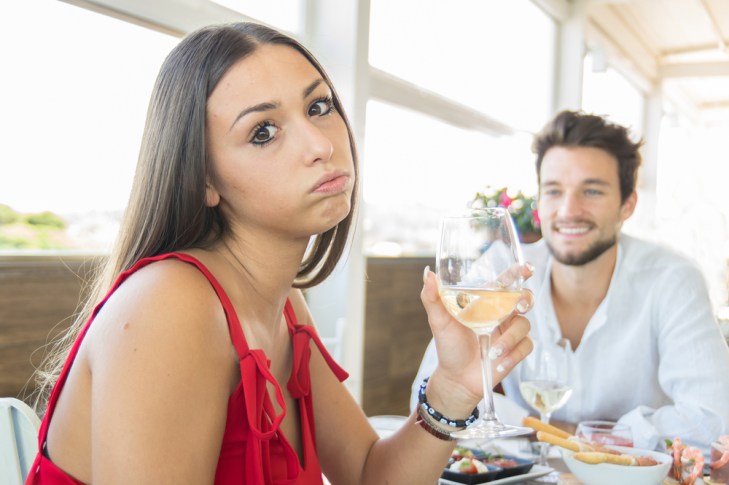 How many bad first dates have you had to endure? At least one too many we can assume. Even if it only lasted 10 to 20 minutes before you could sneak out the bathroom window, that is wasted time that you can never get back. We want to make sure that you never lose that kind of time again.
How to Lose a Guy in 30-Seconds or Less
And don't worry if one of these should fail, as we have plenty more for you to follow up with.
Psst… (in a whisper) Don't worry about using a condom tonight; I'm already pregnant."
(Him: Tell me a little about yourself?) Well, my biological clock is ticking and I'm looking to get pregnant within the next 6 months. How about you?"
(Smile in his eyes until he asks, "What?") Oh, I was just wondering what our children were going to look like."
(Brush your hands through his hair with disappointment) Oh no, I think you might be going bald."
(And then leave when he excuses himself to go check in the bathroom mirror)
(He orders a beer for himself) I bet you drink a lot of beer, don't you? (And before he has a chance to answer) THAT must be why your head looks so swollen."
(Him: How's it going?) Well, I don't think it is herpes, if that's what your asking. The doctor feels otherwise, but you know how doctors are?
You should come to my sister's wedding next month." (If he sounds interested for some reason, follow that up with) "You'll get to meet my entire family, which I sincerely apologize for my Dad's actions far in advance."
But you're not the only one armed for a quick release on any date. Most guys have been instructed to wield their own group of excuses designed to get them out of any first date just as quickly and painlessly. But the more timid these guys are, the less likely you'll pick up on their cries for a quick release.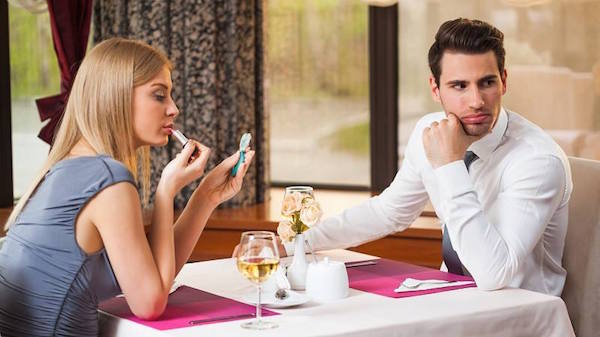 Red Flags When a Guy is Trying to Lose YOU
How loud do you scream?"
(If you appear at all interested, he will follow that up with: "Well, because my parents are light sleepers.")
I'll have the steak and she'll have the salad."
Well, I'm basically living in my parent's basement. So yeah, I've already reached one long-term goal."
(Phone never rings, but he grabs it like it is)
"Sorry, I have to take this. It's my wife."
This place isn't within 100 yards of any school or playground is it?"
(Just say yes)
Let's get this thing rolling; I don't have much time before the next one gets here."
Life is too short to put up with a bad first date. Take comfort in the simple fact that you are always within 20 words (or less) of becoming the worse date a guy has ever had.