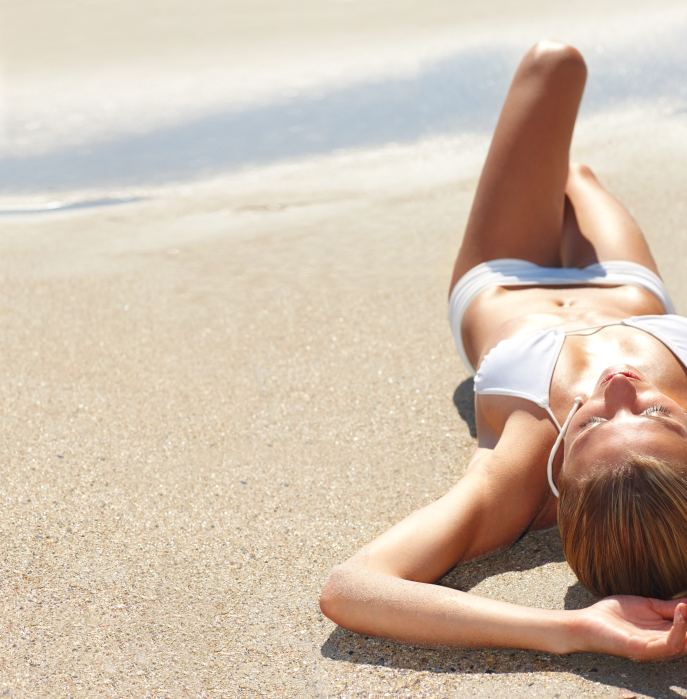 Sagging skin can take place in multiple areas on a woman's body, including her face, buttocks, stomach, and breasts. There are a number of procedures that can be used to tighten this skin. However, there appears to be some misunderstanding and misconception about the effectiveness of some natural 'cures'.
Exercise- After pregnancy, one of the most common advice given to women to return her body to the condition it was before, is to start an exercise program. There is no doubt, working out can help build muscle tone, lose excess weight, and help a woman to feel better about herself. However, it is a misconception that exercise can tighten your skin, and reduce the appearance of stretch marks and sagging breast tissue. While you can exercise your muscles to improve your chest's tone, contour, and shape, breast tissue is not a muscle, and therefore, cannot be improved in the same manner.
Sauna- When we put our cotton clothes into hot water, they shrink. If you place your body into a warm, moist sauna, it just sweats. There is no scientific data that supports the theory that a sauna can improve the tone of your skin and/or breast tissue.
Preparation H- There are a lot of rumors that claim using the hemorrhoid ointment, Preparation H, can tighten loose skin. While it can indeed tighten the surface of skin somewhat, its results are only temporary, and not effective on large trouble areas, such as your thighs, stomach, and breasts. The same goes for commercial lotions which claim to reduce cellulite and lift sagging breasts. A couple of formulations for the face suggest that it may be possible to reduce fine lines. However, they have no significant impact on the larger areas of your body.
Knowing what to expect from your skin toning regimen will save you from the agony of disappointed, and help maintain your focus on what should really matter… your health.