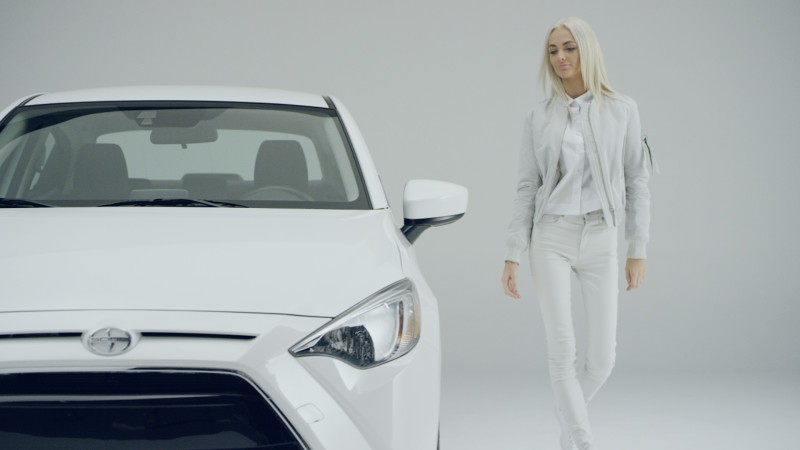 What does a car manufacture know about fashion? Perhaps a better question would be… were the sleek lines of the Stampd jacket in this video the inspiration behind the bold angles of the Scion iA, or was it the other way around?
Well, we know a bit about Chris Stamp (the creator of Stampd) and the designers at Scion, and we think the answer is simply – creative minds think alike. This is what makes the collaboration between Stampd and Scion at this weeks LA Auto Show such a significant event, beyond the fact that this is the first women's capsule collection for the designer.
"The details are understated," explains Chris about the Scion collaboration he has embarked upon. "But looking closely you can see how intricate each piece is, adding a modern approach to conventional specialist wear." But how can we expect you to fully appreciate Stamp's comment without seeing the design aspects of these two brands intertwined in a sexy mix of monochromatic minimalism. So please enjoy the video below!