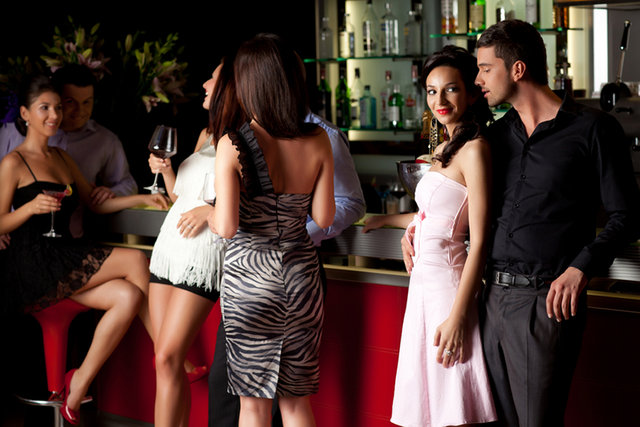 As women, we may know that a little skin attracts men, and 'a lot' tends to attract them for the wrong reasons. However, scientists have actually put an exact percentage to this balancing act, so lately we've been left working on our math skills in the closet every Friday night. "Ha," some women may say with a grunt. "How much difference could that possibly make?"
Well, according to the scientists who are making the claim, the right percentage can actually double your chances of attracting a man, as opposed to covering up too much. But what about if you display more than 40 percent?
According to the research, your chances of attracting a man drops simultaneously along with that of dropping more clothes. So there is no advantage to showing more, unless you're actually trying to sabotage your success rate.
The lesson we can see from all this is that most good men prefer a classy, confident woman. We could have told the scientists that. The only question we have left, is just how are we supposed to calculate such an outfit using the crude resources of our brain? As it turns out, the math is quite easy.
Imagine your torso as 50 percent of your total body, count each leg as 15 percent and each arm as 10. So, if you wore a sleeveless gown (20 percent) that flaunted half of your gorgeous gams (15 percent), you should add just a touch of cleavage or a slight drop around your shoulders/back to reach your prime attraction. And if you own a few clubbing dresses that display too much, you can always get creative with your accessories (scarves, etc.) to balance out the right amount of skin.
Perhaps your high school algebra class wasn't as worthless as you once thought?