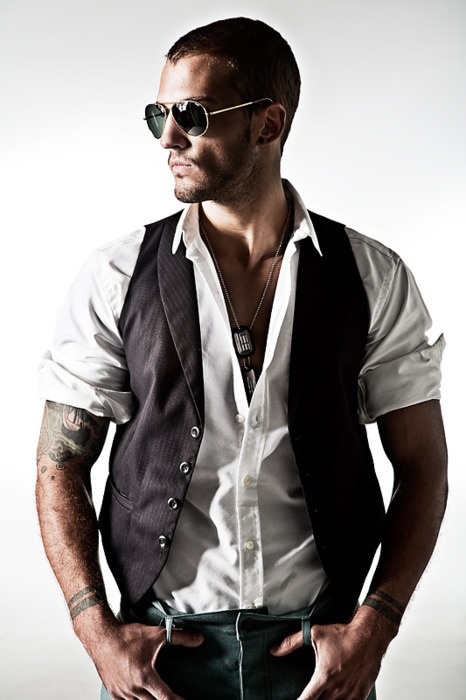 There is a big difference between a guy who is a little rough around the edges, and one who just likes to play rough. Bad boys usually know what women want (attention, adoration, excitement, challenge), and may offer these attributes in the beginning. However, in the end, these guys will only leave you broken. Here are three signs that your Prince Charming is probably more like a Pricey Charade.
1. He Interrogates You- A player doesn't waste time. He has an agenda, which includes finding your weaknesses and preying upon them. The average guy will take the long road to get to know you, but the player will leap directly into intimate territory. This may seem bold, but it can actually be quite a welcome change from the typical guy you may be used to. Just remember that the player does not really care about your past relationships, passion, or hobbies. He interrogates you to get what he needs to make you fall for him, so that he can use you.
2. He Can Do No Wrong– Despite what has been written in romance novels, the ideal man is not suave and in control. He is nervous and chatty. When a man arches his shoulders, crosses his legs, or chatters uncontrollably, he is trying to appear approachable and non-threatening to you. The player does not want to place himself on your level. He wants to be above it and in control. This is why bad boys seem so sure about themselves, because they have made a life of pretending to be every girls dream.
3. He's a Mystery Man– Players are fortunate that many women are attracted to mysterious men. One of the reason's mystery works, is it allows the opportunity to bestow any characteristic you're looking for in a man. He may not talk much about his past, so you assume he is kind, compassionate, and faithful. Studies suggest women are drawn to men who give mixed signals. This is the player's style, drawing women in with compliments and promises, then keeping her at bay with his non-action. Most players live in secrecy, taking discrete phone calls, going on mystical business trips, and complaining about women they refer to as stalkers.