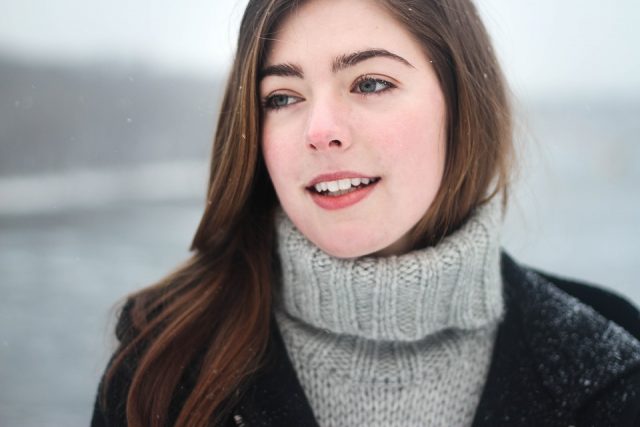 Sunscreen is a year-long commitment, considering that the sun never rests. It may hang out fewer hours in the day, it may not feel as hot, but it is pretty much the same old brilliant UVA and UVB machine that it always has been. But what if I stay inside most of the winter, you say?
Yup, you still need it.
That is unless you sit in the dark with the windows drawn tight. You should not be less worried about UV damage just because you stay indoors – just different sources of worry. A few of the hidden dangers include office overhead lights, blue screens (computer, television), and windows.
And if you think that your preferred summer sunblock will get the job done, you're probably right. But there are sunscreens that are better suited for cold outer and dry inner air – such as these:

No-Ad 50 Sport
For the days on the ski slopes a girl needs a simple solution that can hold up to 500 pounds of fresh powder pelting your cheeks. No-Ad is waterproof and sweat proof formula that can last up to 80 minutes. It goes on clear, won't clog your pores, and won't fill you full of harsh chemicals.
Buy it here.

Coola Face Mineral spf 30
Shea Butter for the dry inside air, antioxidants and phyto-protector plankton for the harsh outdoor blizzard conditions. Goes on clear and leaves no residue.
Buy it here.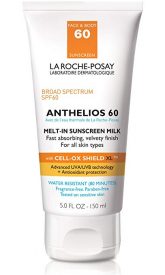 La Roche-Posay Anthelios 60
Winter air can cause oily skin just as much as dry. Different people react to this season more than others. If you tend to be on the oily side, you can skip the butter and embrace this oil-free, dry touch wonder from La Roche-Posay.
Buy it here.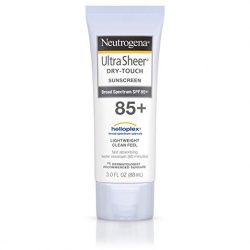 Neutrogena Ultra Sheer 85
Light enough for daily wear, and water resistant to withstand the occasional weekend on the ski slopes.
Buy it here.