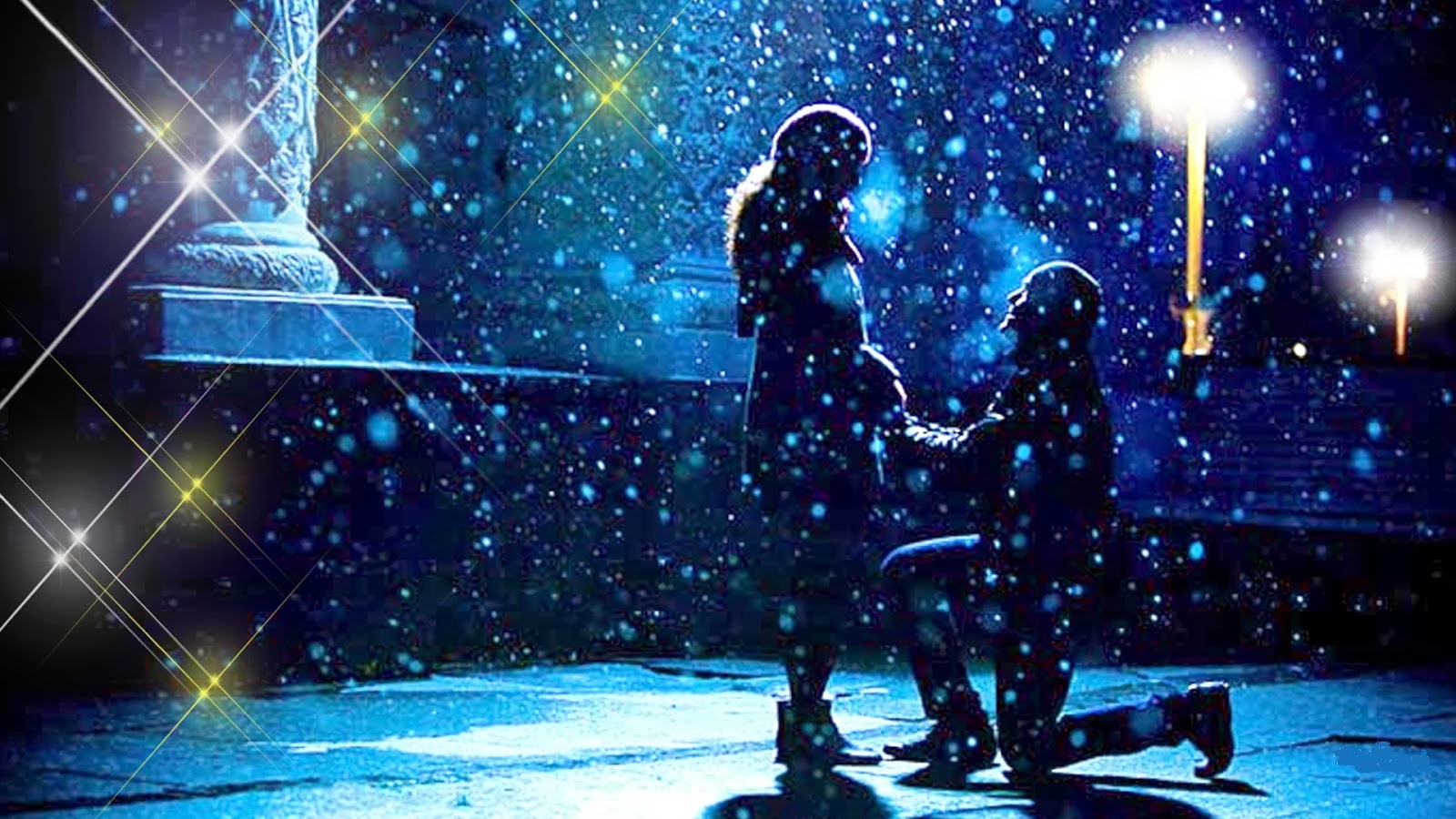 A man may present a number of obvious signs that he is about to pop the question. He could casually ask for your ring size, or exchange his 4X4 truck for a minivan. He may tell you that he has always liked the name, Leopold, and if he had a girl, he would be partial to Wilhelmina. He might even grab your hand, and skip emphatically down the sidewalk every time you walk by a tuxedo rental shop.
These are all clues that wedding bells are ringing in your guy's head—in a perfect world. However, in the real world, these clues may not always be so obvious or pleasant. In fact, these moments are occasionally disguised within the appearance of your relationship moving backwards. These are the four not-so-obvious signs that your guy could be getting ready to propose.
1. Your Relationship Gets a Little Rocky
Stress causes a lot of problems in relationships. What you may not have considered, is the strain of preparing to transfer from bachelor to husband, can sometimes rock a man's boat on the way to your happily ever after. This strain might even have the effect of creating a temporary hesitance and distance on his part. This is often the moment when a guy discovers just how much you mean to him. It may not sound very romantic, but some of the most successful relationships have taken a shortcut through a rock farm, before finding their way to a meadow of daisies.
2. You May Break Up
Studies suggest that you will have the best chance of marital success if you choose a mate with similar genetics, values, and goals. Unfortunately, when men are distressed (such as considering marriage), their normal preference for a woman who is similar to them, can make an about face, and he may suddenly develop an attraction for the complete opposite. This is rarely a permanent situation, as most men will come to their senses and realize their true love is the woman who compliments him most. This isn't advising you to sit around and wait for every guy that breaks up with you. However, don't count them out, either; especially if you think he's worth the wait.
3. He Becomes Better Behaved
One of the traits of the immature single bachelor is his quintessential bad-boy behavior. He may disappear for weeks at a time, especially after you've brought up the topic of taking the relationship to the next level. He might go out drinking with his buddies, or lie about sexting to other women on dating websites. There is sufficient evidence to suggest a good relationship can minimize some of these bad behavior in men.
What are the signs of a guy who has grown tired of bachelorhood?
He will shun his wilder, bachelor buddies, in exchange for spending time with his married co-workers. He will spend more time at home, and become more honest and reliable. These are, at least, the signs you will want to see in your guy. If, instead, you notice increased delinquent behavior, this may be a sign that your guy is unhappy and looking for a way out. The difference between "a jerk" and a "guy who is sorting through his feelings," is that the good guy may distance himself, but WILL NOT disrespect you in the process.
4. He Could Question Your Commitment
Once a man has dedicated his life to a woman, he may develop an ideal sense of commitment. This is because this feeling is relatively new to him. Bachelors will often leave a part of themselves open for someone better to come along. Once he has closed this door, he will recognize his increased vulnerability and panic. It is at this point that he may question your devotion. It will be up to him to deal with these emotions, and discover a secure place within your relationship. However, once he does, your relationship could develop a renewed sense of apathy and trust.
It just goes to show… sometimes when you think your relationship is ending, you might actually be on the cusp of a new (and wonderful) beginning.