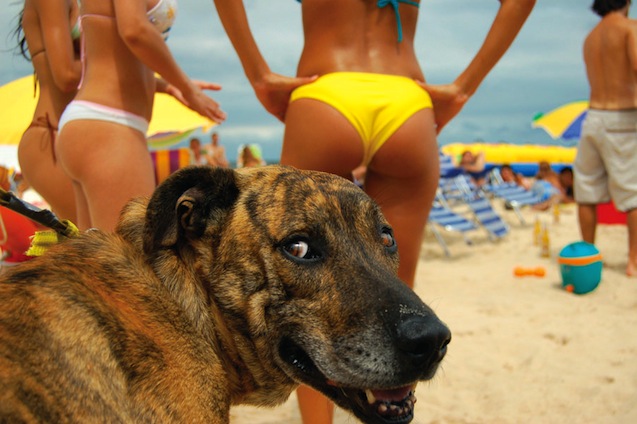 As Sir Mix-a-lot says, "I like big butts and I cannot lie." Perhaps he knew a little more than he was letting on.
Like the fact that children born to women with bigger butts and hips are smarter than those of their skinnier counterparts, according to a study done by the University of Oxford.
Researchers also found that women with big butts have lower cholesterol and glucose levels enabling them to lead longer lives. According to ABC News, "people who carry their body fat in their thighs and backside aren't just carrying extra weight, but also some extra protection against diabetes, heart disease, and other conditions associated with obesity."
Besides some of the noted health benefits, men often prefer a larger posterior. Men love the curves of a woman's body because it is typically the opposite of their more angular form. According to Dr. Erica Goodstone, men "actually crave and appreciate the roundness of a woman's body, and you don't have to be skinny." You only have to listen to the lyrics of popular songs that praise the posterior in all of it's round glory – Fergie talks about her "lovely lady lumps," Beyonce brags that her body is "booty-licious" and need we mention the infamous Sir-Mix-a-lot lyrics again?
Ladies with junk in the trunk, it's time to be proud of that booty, it could extend your life! Flat bottom girls; don't worry. There isn't anything a good exercise routine can't fix. Below are some of our favorite exercises from the lovely ladies of toneitup.com. If you do these on a regular basis, you'll be laughing your way into your 90s with a sweet ass to boot!
Exercises:

AJ White is a freelancer writer interested in content that fuels the mind, body and soul.  Educated at CU Boulder and this crazy thing called the real world, AJ can currently be found in Denver with her husband and dog-child by her side. Connect with AJ at http://about.me/ajwhite.