If you haven't noticed – it's getting hot outside, and we mean really haute. You try your best to stay cool, dry, and comfortable, but that is traditionally snubbed by a thin piece of cotton (with maybe a touch of lace) sewn across your chest and crotch. Your old knickers are hardly a match for the dog days of summer, and going commando is not an option for many. High tech moisture wicking and smart designs are what this year's active woman should be taking advantage of.
Patagonia Women's Active Mesh Boy Shorts
Your lady bits require a special kind of 'support' on a hot summer's day, and these Patagonia Active Mesh boy shorts offer the kind of style, minimalism, and moisture-wicking you've been looking for. Its breathable fabric goes beyond mesh hip inserts and puts the cool breeze right in the crotch, where we women need it most.
Found here.
Chaffree Mid-Rise Soft/Seamless/Stretchy Everyday Panties
There are a couple of keywords that make for a great pair of summer panties, including soft, seamless, and stretchy – and when it's really hot outside, the best panties also resist the urge to chaf. Yeah, you know the feeling when your lady bits are getting a rub down – but without the massage oil or sexy masseuse. This is the job for a full coverage panty (belly, thighs, and butt), but if you're looking for that kind of coverage without all the armor-piercing layers, we like this thin, seamless, and breathable option from Chaffree.
Found here.
Lorna Jane Womens Wrap It Up Bra
We've got your 'little misses' covered, and now we need some help for 'the girls'. The Lorna Jane sports bra is made of breathable, moisture-wicking material, and features a hemband strap that can be configured to fit almost any summer adventure you're about to embark upon.
Found here.
Reebok Womens Hero Strong Bra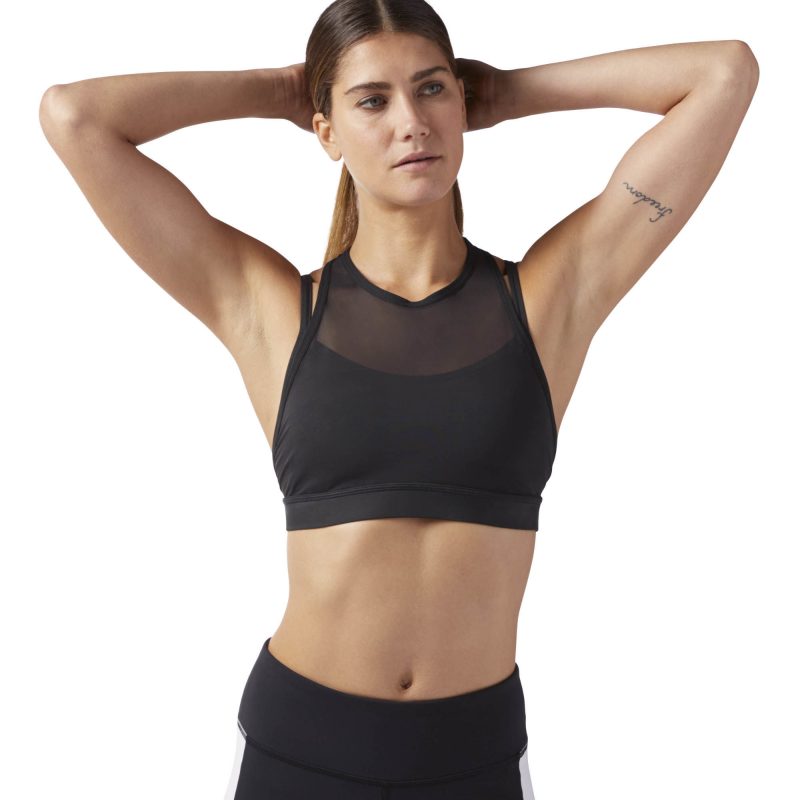 The kind of hero that impresses me – is one who can maintain a full figured woman (C/D cups) while she is in the heat of one of the most grueling workouts of her life. This Strong Bra by Reebok may look super cute, but it also features some serious support for the women who need it. It features a round neckline, racerback rear, and mesh overlays for added style, coverage, and oh yes – plenty of breathability.
Found here.