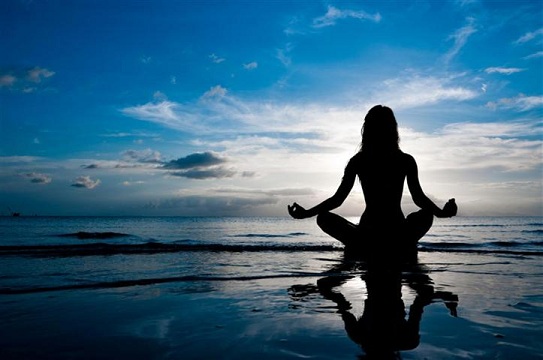 With each day, we find health and motivational advice surrounds us to no end, if you know where to look. From nutritional eating habits and recipes to healthy living and lifestyle changes, these are a few of our recent favorites that we wanted to share.
Healthy Living
JSHealth – her relationship with food, nutritionist Jessica Sepel deep sense of peace and enjoyment by choosing nourishing foods that she shares on her blog.
Everyday Health – Covering just about everything from A to Z, this site is comprehensive for health related info you can use.
Well (NYT) – A great selection of informative and entertaining articles that are definitely worth looking into.
Wellness Mama – Covering a variety of topics that everyone can get behind, you'll find lots of tips for health and home.
Nutrition
Nutrition Stripped – Encouraging reads from a dietician and nutritionist with an aim for readers to experience their bodies as they were meant to function.
Greatist – Divided by categories like Eat, Move and Live, you'll find a bit of everything on this site to lead a healthy lifestyle.
The Lean Green Bean – Insight from a registered dietitian offering readers with delicious recipes made with many of the very best healthy foods to eat.
Clean Eating – Created and maintained by a bunch of dietitians that happily provide healthy recipes, tips, and weight loss meal plans.
Healthy, Happy Life – With hundreds of yummy vegetarian recipes, you won't have any difficulting figuring out what your next meal might be.
Naturally Ella – An incredible resource for natural cooking and vegetarian recipes, this is a great place to start your journey to good health.
Healthy Recipes
Skinnytaste – featuring a number of delicious, healthy, low fat, family-friendly recipes per week, you'll find loads of healthy dishes that don't sacrifice flavor.
The First Mess – a culinary school graduate with a passion for cooking with natural foods, Laura shares vegan and gluten-free recipes.
 The Salt – covering just about everything from the latest culinary craze to weird foods and more, this is one blog not to miss.
Summer Tomato – With a philosophy of "quit dieting and start cultivating healthy habits you actually enjoy" this blog offers plenty for a healthy lifestyle.
Whole30 – full of advice on recipes and grocery shopping tips, it also features success stories and seeks to help you create life-long, healthy habits.
The Kitchn – Recipes galore to inspire the inner chef in all of us, this site is about helping everyone live happier, healthier lives.
Happiness
Tiny Buddha – full of helpful advice to help deal with life's most difficult situations, it's a great resource for happiness and mindfulness.
Zen Habits  – develop healthy habits through a slew of great tips and advice with thoughtful musings to explore.
Positivity Blog – A great resource about simplifying life, social skills, self-esteem, reducing stress and becoming happier.
Pick the Brain – With a focus on motivation, productivity and health, the site is dedicated to self-improvement for readers to live more prosperous, satisfying lives.