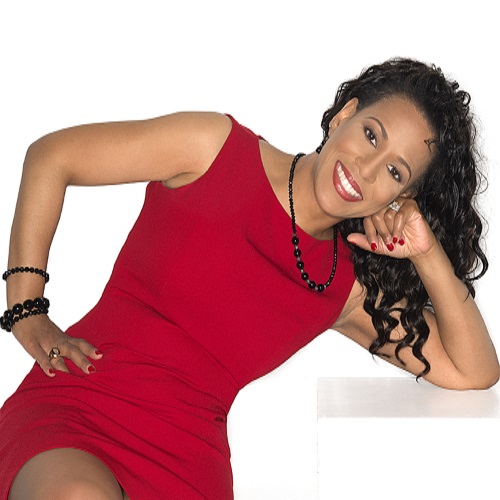 Who is Traci S. Campbell? Well, she has been a lot of things over the course of her life, including a life coach, public speaker, author, radio host and founder of both the C.H.A.M.P. Community Project and Beauty In / Beauty Out (BIBO) Awards. Today we are particularly interested in the BIBO Awards, which is a project that has risen from C.H.A.M.P. (Character, Happiness, Attitude, Mentality and Purpose) and culminated into a 'purple carpet' event that honors women for their true beauty. "It is all about bringing glamour to the women who are real models and may have not otherwise experienced something like a glamorous awards event," exclaims Traci.
And while we could talk about Traci's accomplishments for hours, what we really want to talk about today is the future of your own accomplishment, as this is what Traci and her life's work has been about: Becoming the best most beautiful woman you can be, no matter what is the color of your skin, the size of your paycheck or the struggles you are currently facing. There is a beautiful successful woman in all of us, and we now turn to Traci for some guidance on how to get there.
Just Amorous: Hi Traci, what made you want to become a life coach? Is there a story behind that?
Traci S. Campbell: You know, being a life or personal coach and mentor stems from growing up as a young girl in West Baltimore. My mom was a struggling single parent. We didn't have a lot of money. I was fortunate enough, depending on how you look at it, to have the opportunity to get into print modeling at a young age. So I did that for three years and helped to pay the bills. It was just the two of us as a team. I also worked at the Hyatt Regency Hotel as a formal dining room hostess. You would think that all sounds glamorous, but I was very insecure. Looking back on all that, this BIBO initiative is also a personal goal to fulfill the need in all women—to feel beautiful as well as confident.
JA: Why should every woman take advantage of the Beauty In/Beauty Out or BIBO Awards?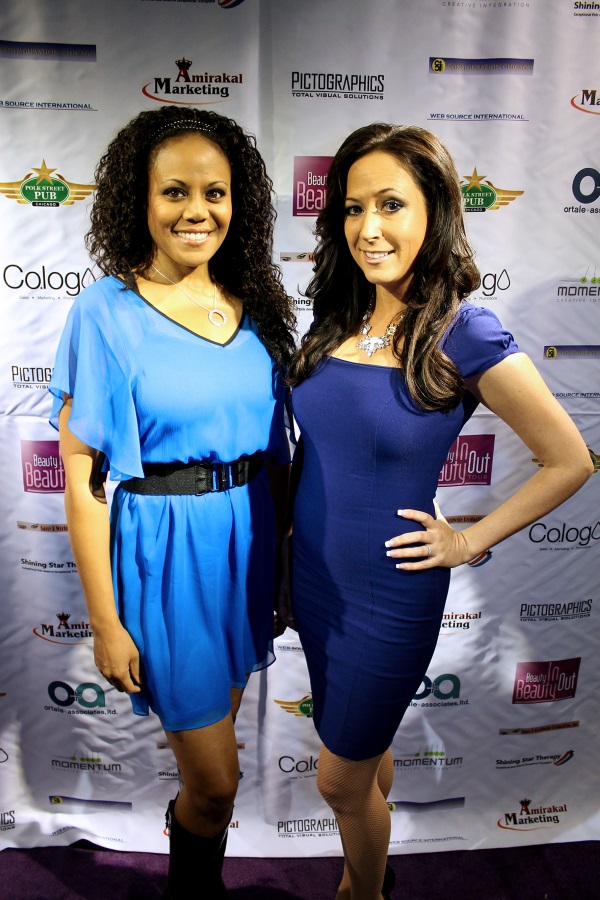 TSC: BIBO is all about highlighting real beauty. The whole mission is one that involves beauty education, but it is not just limited to the external beauty. We strongly believe that for women to thrive we have to educate them in all aspects, including their physical and external being, and also their mentality, attitude, relations and business. We cover all that under the BIBO brand. We are up to three cities now, including Chicago, Los Angeles and Las Vegas. The idea is to celebrate and honor the women in local communities that have truly made a difference. We call them our 'real beauties'. We call them our ' real role models'.
JA: What is new with BIBO this year?
TSC: This year is all about expansion. This is the first time that we will be implementing the awards ceremony in three cities. In addition to that, we are launching our BIBO classroom website, which we are pretty excited about, because it brings very skilled and experienced experts under one umbrella and they all share the same vision that BIBO has, and they are going to talk about things, such as relationships, image, teen and family issues. We are also going to possibly relaunch our BIBO TV video series. We are working on that now. In addition to all that, we hold a weekly podcast, Inside Out with Traci S. Campbell where we talk about all things BIBO and C.H.A.M.P., as well as highlighting celebrities and experts. So we have a lot going on in 2015.
JA: It sounds like it. Is that podcast currently available?
TSC: We just relaunched it. It was actually a podcast that we did on a regular basis about 18 months ago, and honestly there was so much going on with everything else, we kind of burned out, and decided that we would relaunch with a bigger team and more support. It is being well received by those who continue to follow us, and we're getting some new listeners and followers as well. You can find the InsideOut Podcast on Traciscampbell.com or on iTunes by typing in 'Traci S. Campbell'.
JA: What is one of the uplifting stories from BIBO that you can share with us?
TSC: We have honored a lot of women, but I am going to pull out Donica Lynn. She was one of our honorees in Chicago 2014. She is a three time brain cancer survivor and the mom of two. She is recently engaged, so she has a beautiful family, yet she still performs on and off Broadway. She is extremely talented and she is not yet 100% cancer-free. She is still fighting that fight. That would be just one of the stories I would highlight.
JA: We can understand your difficulty with deciding only one.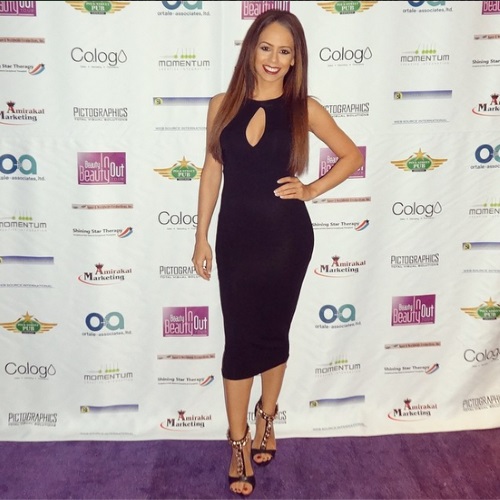 TSC: (Laughs) We could go on for two hours if I tried to highlight everyone we've had the privilege of honoring. If I may, there is one other that I would like to draw attention to, and her name in Annie Lobert. She was one of our honorees in Las Vegas last November. She actually was a former call girl. She was forced into sex trafficking and when she escaped, she turned her whole life around. She is now happily married and runs an organization called Hookers for Jesus. She has embraced her spirituality and has helped hundreds of young women get off the street and leave the profession. She is so humble and so grateful that she has anew life and a new beginning, so her story was just incredible.
JA: And why stop there (laughs).
TSC: We've also had the luxury of honoring some celebrities, including Barbara Niven, who is currently on the Hallmark station. She was on One Life to Live for years; she's been in several Lifetime movies. She came out and received her award for the work she does with women with eating disorders, so I also want to draw attention to her. She is a friend of ours, and it was just an honor to honor her! 30 years in the entertainment industry. Yeniffer Behrens is another actress. She was on General Hospital for a number of years. She has been in movies with Will Smith and she has her own film company now.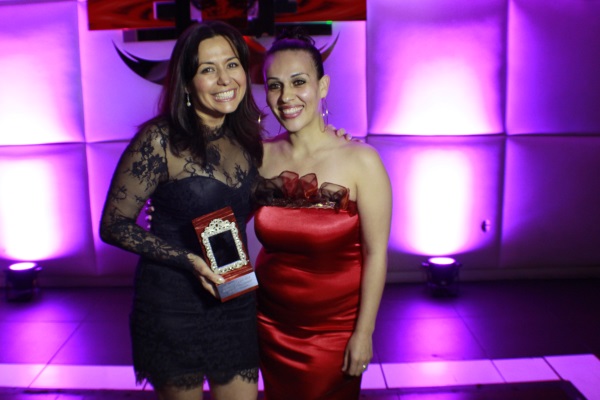 JA: That is fantastic. What are a few of the initial steps you would recommend for any woman who is interested in improving herself?
TSC: I have had the privilege of mentoring many young women. C.H.A.M.P. Within is an educational program I authored four or five years ago, and to date we have educated over 400 young people in Nairobi Kenya, 200 here in the Chicago and Illinois area, and a little less than 100 down in Georgia. I used to give seminars based on the C.H.A.M.P. Withinmaterial. And at the end of almost every seminar, I would have a couple women come up to share why they liked the C.H.A.M.P. Within program. I began to notice common things—relationship issues, insecurities, etc. So, that really spawned this whole BIBO Awards concept. One of the things I would say is that we have to really put energy back into honoring real role models, because that's where it all starts. Our young women have to look up to someone. And that someone shouldn't be a celebrity just because they are attractive or because they choose to show and flaunt their body. I think a lot of our young women are dealing with issues like insecurity, bullying and are literally starving themselves. I think a lot of that is due to the lack of real role models.
JA: Who are a few of the high profile role models out there you would recommend for women to look up to?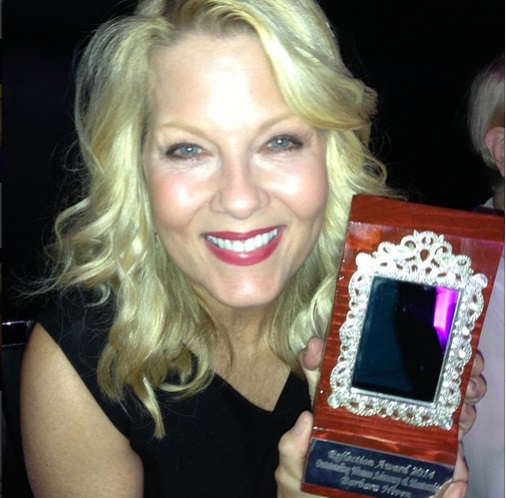 TSC: Barbara Niven has the whole initiative called the Dreamers Network, and I am pretty sure that she would not mind me mentioning this. She mentors women to help them realize their dreams, their businesses and how to market themselves. Yeniffer Behrens has created True Form Films, and it really puts women, and especially women of color, in a lot of powerful stories. These are just a few of the high profile people we work with that are giving back. It can also be as simple as very your cousin or aunt. Someone who has truly succeeded in their own career and life and purposely gives back to others is a real role model.
JA: What would you say should be our new definition of beauty?
TSC: I think we need to get back to beauty being all about uniqueness; beauty being about individuality. I think we have gotten to the point where beauty is dictated to us by the media. And it is always cookie cutter.
JA: Amen.
TSC: (laughs) I am a fan of old movies. And one of the things I like about those movies is that the women are beautiful and glamorous, but they don't all look alike! They weren't all a size zero. They carried themselves in a very high regard, and in most old movies, the women were shown very intelligent and very accomplished. And somewhere along the line we've gotten away from that.
JA: We completely agree.
TSC: I think we need to get back to that. We need to get back to individuality and uniqueness as part of the beauty definition.
JA: And our final question… which is a big one—what are the three most important things that every women should know, According to Traci S. Campbell?
TSC: Okay, I am going to start with that exercise is extremely important, and it is not just about losing weight. I think every woman should make time, and I don't care if it is only 15 minutes a day. Get started by moving around. I think our beauty is all heart and that is because women need to watch the health of their heart, and that is connected through exercise. Second thing is that you will be better off in the long run when you set standards and boundaries. I think a lot of women are in this mode of fear, and they will do and say anything to have a companion or mate. I have spoken to a lot of women and all of them say that they wish they didn't date certain people. If we can get our young women to understand the value of standards, boundaries and self-respect, they will have a much better time at dating.
JA: Yes!
TSC: And I need one more thing (laughs). The last thing I will say is that I think natural beauty and 'less is more' is so applicable when it comes to makeup. I have seen so many women that are putting on two layers of makeup as a mask to be perceived as beautiful. I think that is a bad message the media has sent out to women. Women should embrace their natural beauty and enhance it with makeup, but not try to cover it up.
JA: We love it! Thank you so much Traci.
TSC: Thank you!
And to keep up on all the great advice we received today, we invite you to keep in touch with Traci and friends by following her on Twitter (@traciscampbell, @bibotour, @champwithin) and Facebook (Podcast: http://www.facebook.com/tscmediaupdates, Beauty In Beauty Out Tour: http://www.facebook.com/beautyinbeautyouttour) and you can also link through the websites themselves, which are http://www.beautyinbeautyouttour.com and http://www.champcommunityproject.org.