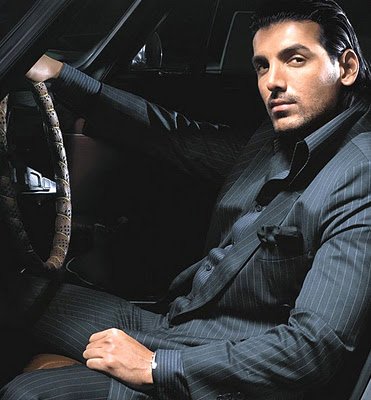 My mama once said that men were brought into this world with a load of crap in their Huggies and were destined to leave it in the same fashion; with a load or two in their Depends. This of course is referring to the fact that a man is full of crap to one extent or another throughout his lifetime. However, I have learned that this is not always true. Men have received a bad wrap over the years for the few bad apples that have wreaked havoc over a few women's lives. Men are not all brass, cocky, sports & beer obsessed, hearing impaired, fashion challenged nincompoops. In fact, when it comes to matters of the heart, men may not always say the right thing, but they are usually trying to do it. Sometimes they just need a little help in getting there.
For instance, anytime that a woman has a man that considers her to be his lady in waiting… she may be a lady in for a very long wait if she does not play her cards right. You see, it is in a man's nature to always be on the lookout for the next best thing. He is bred to believe that there is always something better out there for him to achieve. For this reason, it is becoming more difficult to settle a man down into a commitment of marriage. This began ever since the first caveman woke up on an early winters' morn to find his favorite bear skin blanket pulled from his body and snuggly wrapped around his previous evenings midnight endeavor.
This is where the decision of relationship vs. "hook-up" first reared its ugly head. He would wonder if he should knock her off the rock and take back his blanket, or do nothing and let nature take its course (a.k.a. get hitched/married)? Unless you're into waiting the next 10 years until he becomes bald, fat, set in his ways, in debt, and even more difficult to deal with; don't give him the opportunity to leave you on the floor. I think that a greater truth is that a man respects a woman who demands respect for herself. However, even if he does decide to commit to the relationship, does not mean that he shouldn't be allowed to window shop. Not buy, mind you; just shop.
My mama told me that most men think about having sex with other woman. Even when he is looking straight into his partners eyes and telling her that he loves her, he is probably imagining screaming, "Who's your daddy," to the blond sitting next to him, while doing things to her Ron Jeremy would be embarrassed to admit. However, women need to realize that this is not so much a sign of disrespect, as it is just one of the 28,800 sexual thoughts a man has throughout the course of a single day. It should bring some comfort knowing that these fantasies are nothing more than unmomentous, unloving, 'slam-bam thank you ma'am' daydreams that end with a slap on the butt and a boot towards the door.
If this description however sounds familiar of your current love affairs, you really must wonder if perhaps you are not only his greatest dream come true, but also your own worse nightmare! Sex is an item of lust for most men, but unfortunately not much for respect. If you want respect, beat him at a hand of poker or down the straight away of a deserted highway in a 1969 Pontiac GTO. Some woman use sex as a means to get what they want, when they are in actuality only weakening their position in the relationship. If you're looking for leverage, look no farther than the smaller of his two bulbous heads.
This is where we get to the part where my mama praised that I would one day find one of man's greatest weaknesses… his manhood. No matter how confident a guy may seem between the sheets, it is always in the back of his mind that perhaps his women's last relationship was with that of a blue whale. In countless worldwide surveys, over 80 percent of men asked about their equipment, admitted they wished it was bigger. Add in the fact that over 20 percent of men embellish the truth when the subject is about sex, and you can imagine just how delicate an issue this is; not to mention what a hefty leveraging tool it can be.
Men use a women's sensitive areas all the time to leverage control over a relationship, but a woman can easily counter such an attack with one blow to the shortest leg of his tripod. One vocalized cheap shot and his confidence will plummet. However, mama did warn me that I can use this, just as long as I don't abuse it. There isn't enough Viagra in all the world to cure an epidemic of vocally belittled manhood.