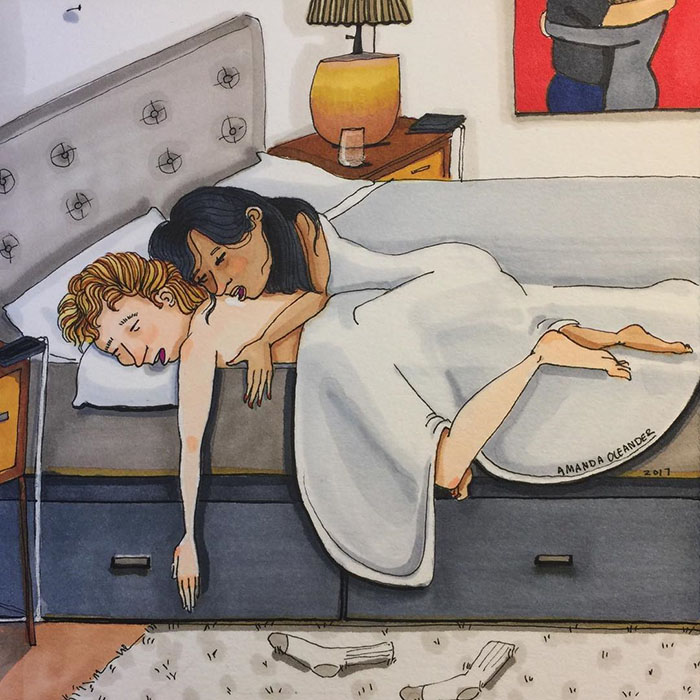 We are in love with the imagination, heart, soul, and talent of Los Angeles-based artist, Amanda Oleander. If you have ever wondered if your bodily growths, weird quirks, or strangely lovely relationships were normal – we think that you will find the answer hidden somewhere in each one of her illustrations. This week we are looking at the reality of what the "morning after" should look like – depending on what stage of the relationship you happen to be in.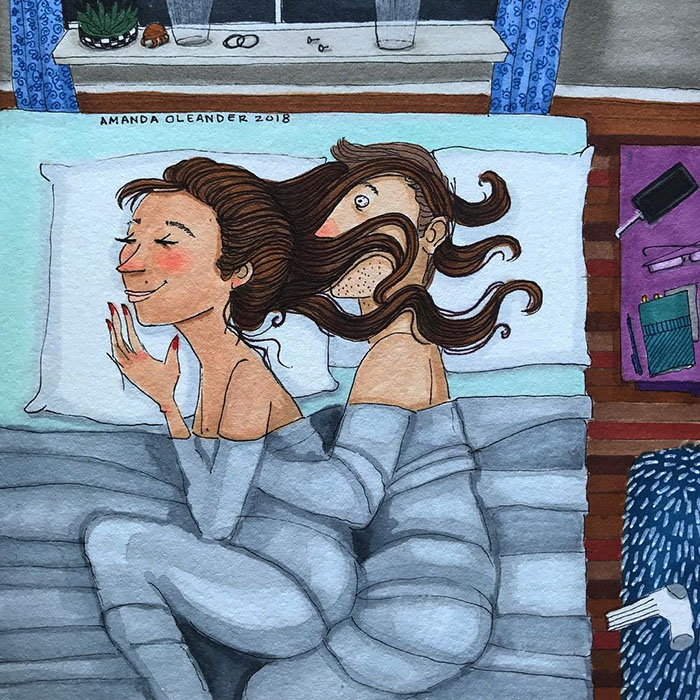 During the initial stage of a relationship, we want to believe that our partner is perfect. Not absolutely perfect, of course, but rather perfect for us. These are the moments where we put up with minor inconveniences for the sake of making each other happy.
Animals in bed is a sign of stability entering the relationship (stage 3). And it could also be a sign that your (his) animals are just pretty darn important – and why shouldn't they be.
When a man sees his woman on the toilet – the relationship is often still pretty new (that's just the way we 'comfortable women' are). Unfortunately, it may not be until the fourth (Commitment) stage that a man can actually accept this, but once he does he will be glad to lend a hand should you need (or ask for) it.
Pimples, morning breath, and slobber are a reality to most mornings. Whether you choose to get up extra early to avoid these realities will tell you if you are trying to make sure that your guy still believes that you are – gasp – almost perfect. But let me just say this – if he is worth all that extra effort, you shouldn't have to worry about it because he will accept you as you are (green gas and all).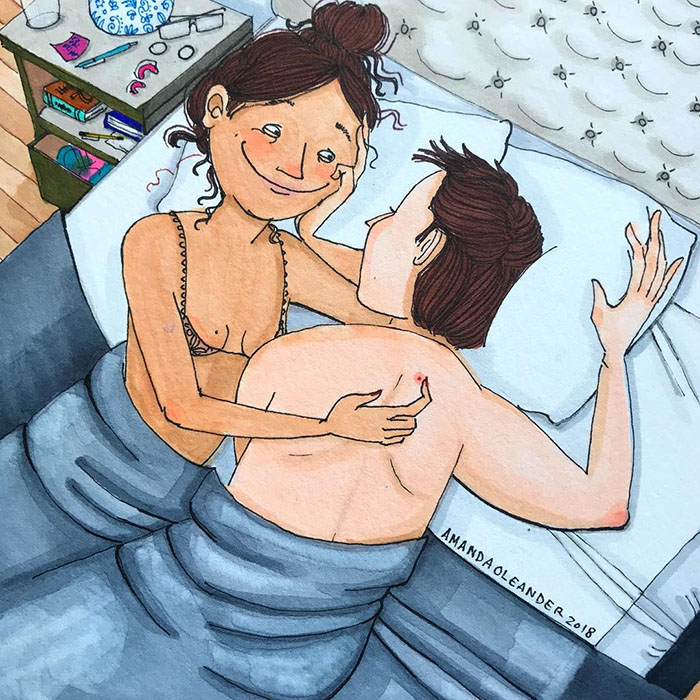 Even skin growths can take on a lovely persona when attached to the ones we love. And sometimes people just like to pick scabs and pop pimples, but don't worry, as that is still pretty normal too.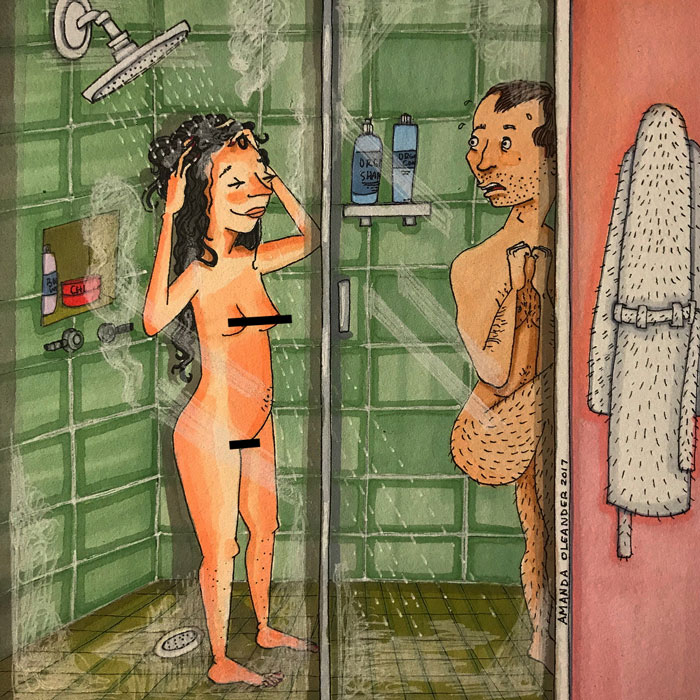 When a woman is completely comfortable with her body, she is comfortable with herself. Men, on the other hand, not only take longer to mature, find themselves, and get ready in the morning – they take longer to share their weaknesses, or I should rather say their true selves. It's a shame most men don't realize that their so-called weaknesses are actually their strengths.