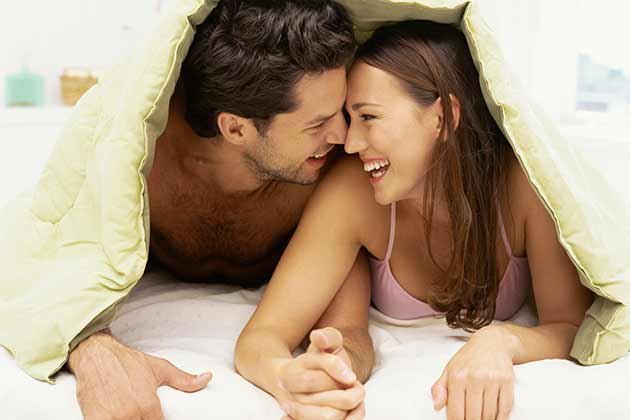 If you have been wondering whether or not your relationship is normal–that is a completely 'normal' question. Is it normal to feel jealous, get gassy on a first date, find porn on your partner's computer, or sleep in separate beds? These questions and more will be answered today, as we look at what makes a normal relationship, 'normal'.
Is it normal to cut a first date short, because you're feeling a little gassy?
Verdict: Absolutely
We all get a little gassy. A couple of known gas producing culprits are sugar and starch (potatoes, corn, wheat). When you add nerves into the mix, things can get a little volatile below the belt. About the only non-gas forming food on the menu is rice, which can get a little boring. According to scientific research, every single person on the face of this earth must pass somewhere between 10 to 20 toots per day. If you hold these in, it could make for a rather embarrassing first date experience.
Is it normal for conversations to lull the longer you date someone?
Verdict: Absolutely
While some dating partners may lose interest in each other over time, it is actually normal for conversations to dwindle somewhat. This often happens once you have asked and said almost everything there is to say. If your relationship is grounded with respect, curiosity, and love, this doesn't necessarily mean things are going down hill. You just may be becoming really comfortable with each other.
Is it normal to feel jealous?
Verdict: No, not really.
While a little jealousy is normal in a relationship, if you're jealous a majority of the time, you are definitely among the minority. According to university studies, only 10 percent of student relationships experience frequent jealousy. If you are experiencing bouts of jealousy, it is important to find out if they are justified (is your partner doing something they shouldn't?), or if you're expecting too much out of your relationship.
Is it normal to find porn on your partner's computer?
Verdict: Absolutely
As many as 60 to 90 percent of men view pornography, and a surprising number of women (40 percent) are also getting in on the action. Porn does not signify a partner is a sex addict or no longer interested in you. If you are concerned about this, find a way to bring it up without being too accusatory. Porn can actually be healthy for a couple when viewed together as a form of entertainment (or titillation).
Don't worry, there is a good chance that your current relationship is completely normal–the good, bad, and even the down right ugly. However, if you're feeling depressed or stressed over the little things, you may very well have a gripe that is worthy of reconsidering the future of your current commitment.