The woman in the picture above loves action films but prefers not to watch.
Nope, Jules Nobles is an actress and a nurse. Well, we guess that doesn't really tell you all that much about her, so let's just say she is a little bit Laura Croft and a whole lot of Jessica Rabbit. And all she needs to prove this to the world is a stage.
So we gave her one… and this is what happened next.
Just Amorous: Hi Jules, how are you doing?
Jules Nobles: I'm good, thank you for asking.
Just Amorous: What's been going on this year?
Jules Nobles: I have to mention the action film I have been filming in Atlanta, Georgia with 480 Films. It's called GREED. That is first and foremost as the most exciting. It is a film that I have been waiting on for about two years.
Just Amorous: That's a long time.
Jules Nobles: After the pilot, we kind of put it on the shelf to get some of the locations together. But my favorite genre is action, so it has been fun.
Just Amorous: What role do you play in the film?
Jules Nobles: I am Sky Gonzales, she is a lead detective for a police department in Atlanta. She is a very tough character.
Just Amorous: What is the film about?
Jules Nobles: It is a combination of criminals, good cop and bad cop—and the sexy film lead who is alluring enough to cause somebody to turn on their morals, values and integrity. It is also a bit of betrayal and government involvement. (laughs) It is a good mix of a lot of stuff—but specifically guns and high energy.
Just Amorous: (laughs) So lots of explosions.
Jules Nobles: (laughs) Yes, there is a little bit of that.
Just Amorous: (laughs) What else is going on?
Jules Nobles: I have a couple hosting events coming up in the year, and I am also a nurse. I like to introduce that because a lot of people see me as just an actress, but I can't talk about one without talking about the other.
Just Amorous: Yes, and we know some nurses and that is a time consuming and stressful career. How do you manage to fit everything in?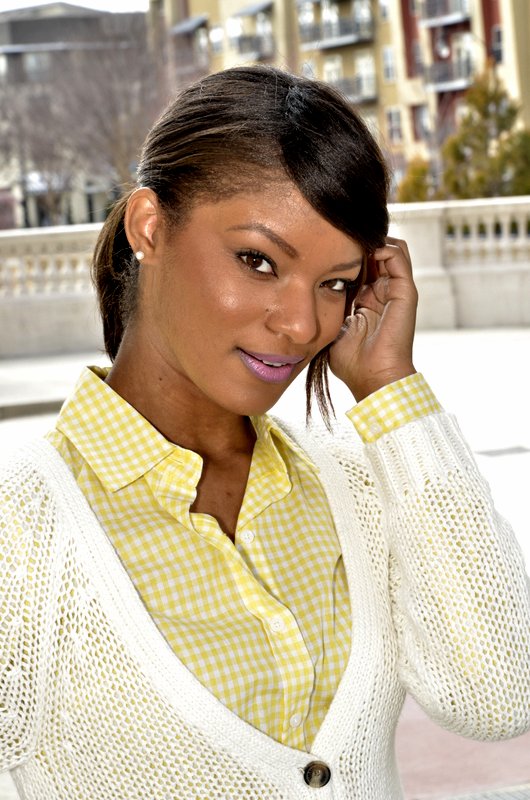 Jules Nobles: It is one of those things where I am spinning at a velocity that I don't even realize most of the time. Until after the fact, and I look at the calendar and think, 'Geez, I worked 60 hours and did two interviews, went to the gym, studied lines, character analysis, spent this many hours on social media. But it feels like I am just cruising, which is good because I don't feel that much stress.
Just Amorous: That's amazing. What has been one of the highlights in your career so far?
Jules Nobles: That's a good question. I would have to say it was meeting Anne Hathaway, which is one of the more recent highlights. She is a person I admire. I respect her authenticity, optimism and freedom in her art.
Just Amorous: Where did you meet?
Jules Nobles: I met her on set of her movie with Robert De Niro, The Intern. She was very nice. I got the opportunity to do a scene with her, but I am not sure if it has been included in the final cut.
Just Amorous: She is one of our favorites too. Do you have any particular acting rituals you do to get yourself into a character?
Jules Nobles: I do the 'I feel' exercise during the days I am upset, disappointed, or when a situation is compounded by someone I love or someone I care about. When I am that upset, I sit and think about what I feel to experience those emotions. It is important to be able to identify those feelings precisely and how you feel at that moment. If you can take that spectrum of emotion and master it, then you can manipulate a character the way the want the audience to perceive.
Just Amorous: That does not sound easy at all. What would be your ultimate role? In other words, what would complete your life as an actress?
Jules Nobles: (laughs) I have so many! Can I have three?
Just Amorous: (laughs) Absolutely!
Jules Nobles: The first one would be an action film, as long as I could do anything within the arena of Salt with Angelina Jolie or Tomb Raider. Anything action, like 007—that would be number one. Two, I would like to play Cleopatra in a biography pic. I think during a time before—I was Egyptian (laughs).
Just Amorous: (laughs)
Jules Nobles: I would love to do a bio pic for someone I admire, such as Diahann Caroll or Angela Davis—someone of that caliber. And that would do me well for awhile, and then I would be like, 'Yeah, but can I do one more?' And then I would want to be a cartoon character, like Captain Planet or one of the Planeteers. Oh, no, wait… I want to be Jessica Rabbit—yes!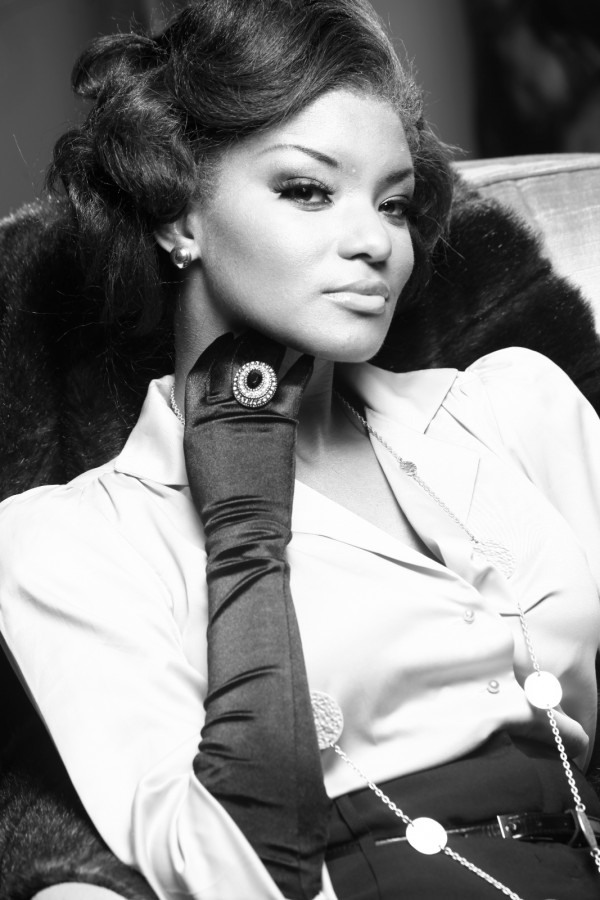 Just Amorous: Oh yeah, that would be great.
Jules Nobles: Yes, I would be like her Granddaughter. You know rabbits have all kinds of kids (laughs). So you'd have Jessica Rabbit… and then Jennifer Rabbit would be my mom and I'd be Jules Rabbit, or something like that (laughs).
Just Amorous: (laughs) Okay, we've got a good one for you. Who would you most want to do a love scene with—living or dead?
Jules Nobles: (laughs) Oh, you have put me on the spot! I was not ready for that question. Here is the thing, I have to be allowed to choose one of each. So for the dead, I would do a love scene with Sam Cooke—I am infatuated with him.
Just Amorous: What is it about Sam Cooke that gets you going?
Jules Nobles: I like that he was from the same state I am from, and he did not let that stop him. I like that he used his work ethic and talent to do things that people from there had never done before. His voice was also one of the most soulful voices I ever heard, and yes his style was pretty dapper for the time. He was a gentlemen and I am convinced that he was also charming.
And alive, Oh—that would probably be… I don't know, I think I am going to leave that one alone.
Just Amorous: Ah! (laughs) So you are not going to go there today?
Jules Nobles: No, that will be saved for my next interview (laughs)
Just Amorous: (laughs) Okay, fair enough. So tell us a little about your show, The Jules Weekly?
Jules Nobles: That is something that I wanted to do to stay connected to the camera as an actor. It was very revealing when you see yourself on camera. You see things that you never even thought. The camera is honest—brutally honest (laughs).
Just Amorous: (laughs)
Jules Nobles: Even when I go back and watch now I think, 'Why did I do that?' Why does my body do this; why did I say that (laughs).
Just Amorous: Okay, and we have one final question for you, but this is a big one.
Jules Nobles: Oh boy (laughs).
Just Amorous: What are the three things that every woman should know, according to you?
Jules Nobles: According to me, Jules Nobles, every woman should know who they are, what they want and how to get it.
Just Amorous: Oh, that's good. But sometimes people have a hard time getting started with that because they don't know who they are. Do you have any advice for them?
Jules Nobles: Knowing who you are is so important. I don't want to come across as insensitive, as I know that not everyone comes from the same background. But what I can say is that it can be done. Like with most things, it behooves you to find yourself. I would start with meditation, as everything in so extroverted these days. It is very important to keep some part of yourself introverted to help you find yourself when you need to spend time with just you. I like to analyze what I think and feel. These are the things I do in order to stay at an equilibrium with myself.
Just Amorous: We love that answer!
Jules Nobles: Oh, well thank you. It was therapeutic for me to even talk about it, so thank you (laughs).
Just Amorous: (laughs) Thanks for spending some time with us today, Jules, and we look forward to seeing GREED when it becomes available to the public.
Jules Nobles: Thank you.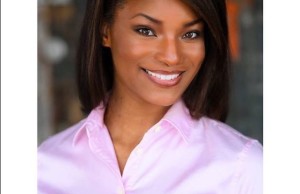 The NEW MISSISSIPPI, she self-proclaims! Jules Nobles is a rising actress currently making lasting impressions from Atlanta to Manhattan. Making her first theatrical appearance at the 14th Street Playhouse in Storyville Blues, she found a love for the stage. She proved her range in film across such genres as comedy in Uncommon Law, drama in A Family On Edge, and action in The Secret, playing lead actress in each production. To add to her acting repertoire, Jules is a supporting lead in the highly anticipated TV pilot, The 4th Quarter. Above all, she accounts her work ethic, family values, networking relationships, and acting training to her continued progress.
To see more about what Jules has been up to you can check out her 'Reel' on her website, JuleNobles.com. She is also very entertaining to follow on Twitter, Facebook, YouTube and Instagram.
Read More
Denisha Hardeman Unchained, Uncorked and Crazy Like a Fox
Hanna Beth's Three Things Every Woman Should Know
Dean McDermott- My Favorite Things